GoShare Healthcare Web App
Wave Digital was commissioned to build a responsive web content health education and content distribution platform – GoShare Healthcare. The platform securely and seamlessly distributes thousands of pieces of health content to thousands of end users, helping patients better manage chronic illness. It is used by over 40 peak health organisations across Australia, including Medibank, MLC, NSW Health Central Coast & Western Sydney, and PHN Western Sydney.
The platform enables clinicians and other health professionals to easily and securely share a variety of tailored health information with patients, including storytelling videos, fact sheets, and explanatory animations. In early 2020, Wave Digital's app developers updated GoShare Healthcare to enable SMS notifications from clinicians to patients. To date, the feature has been used to help people learn more about COVID-19 and to support increased participation in bowel cancer screening.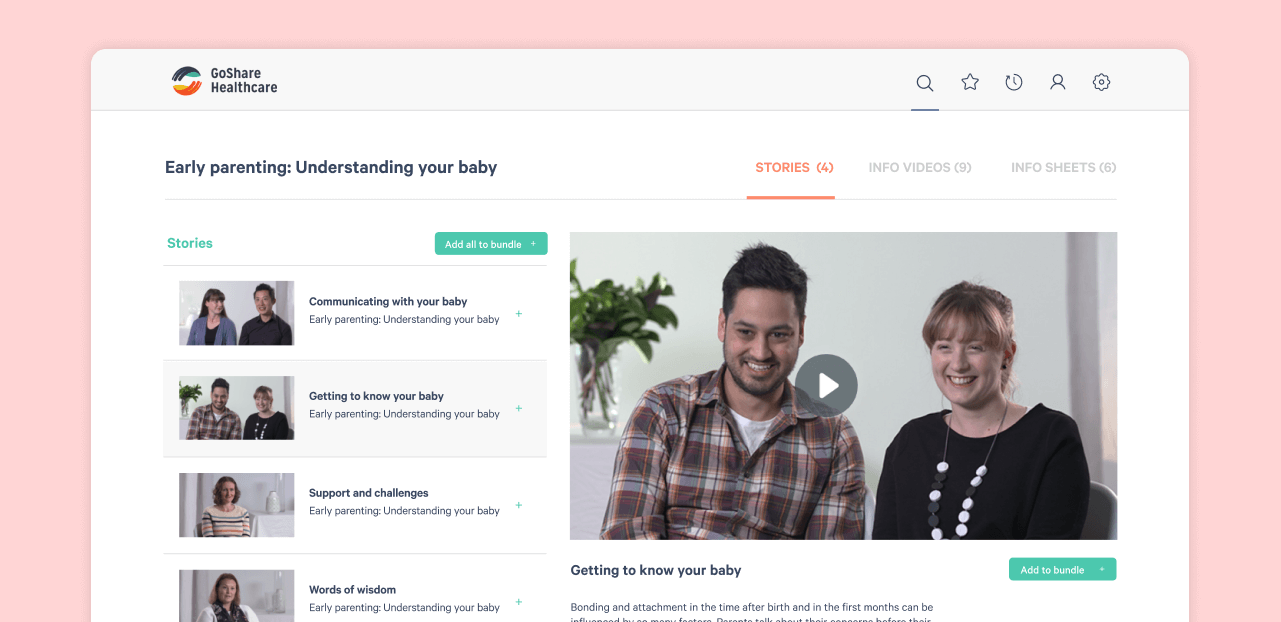 "Wave Digital are thrilled to have worked with Healthily for over 10 years and watched them grow from startup to successful health tech business."
– Guy Cooper, Managing Director, Wave Digital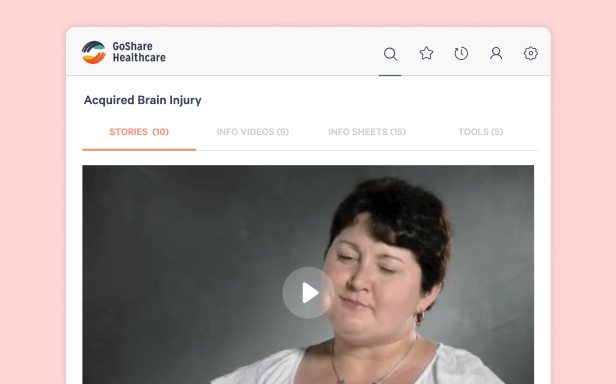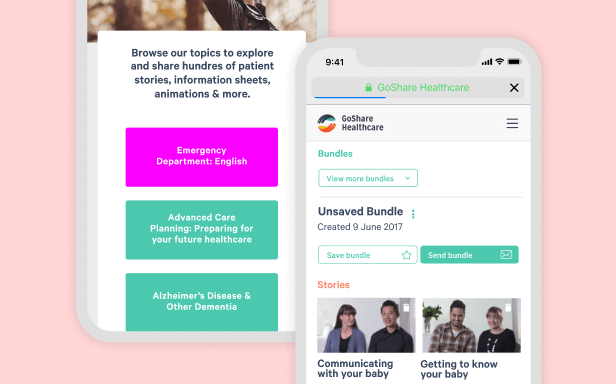 Security and privacy are of the highest concern to Healthily, a Melbourne-based Startup, so Wave Digital developed the application to capture only the minimum user information necessary. Emails of bundled content sent to users are deleted immediately from the server following receipt by the user, to ensure no clinical data is stored.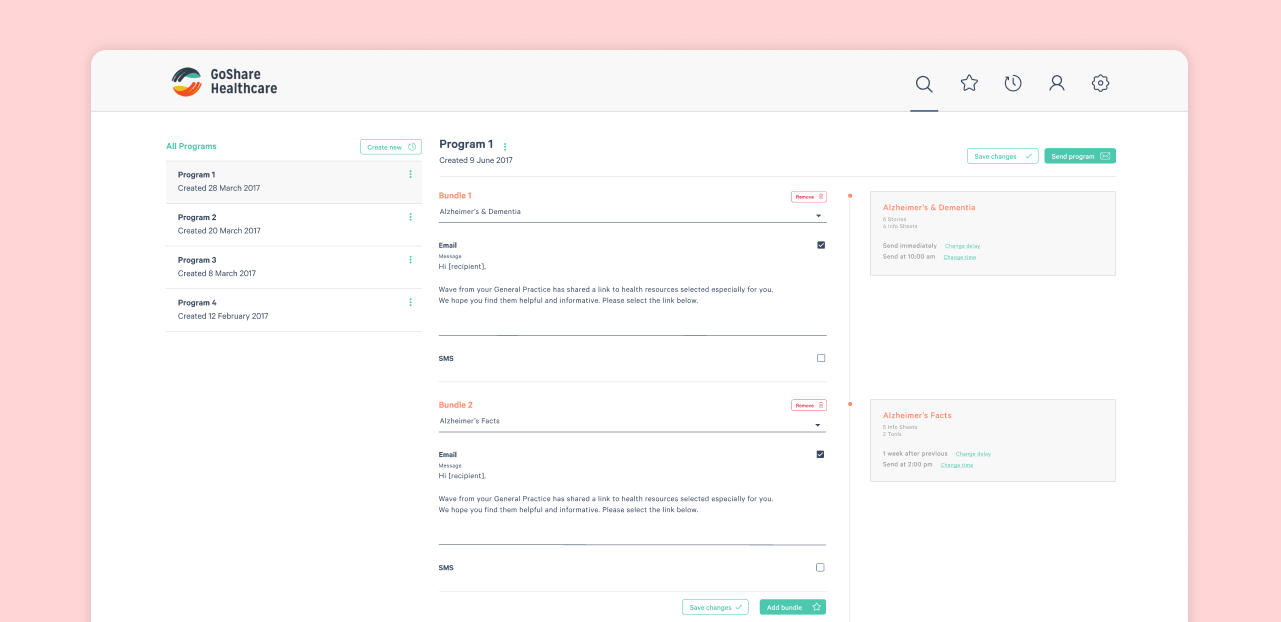 The user experience, interaction, and visual design of GoShare has been continuously shaped to adapt and grow with new features and user goals, but has always had the underlying goal of ease and a focus on content. The interface and visual brand of GoShare is clean and minimal to create a layout that puts the patient stories, animations, and fact sheets at the forefront. Using familiar video streaming patterns in conjunction with eCommerce behaviour, creates an experience that is unique but also quickly understood from the wide demographic.
It was a priority for Healthily to provide closed captions for all video-based content for the hearing impaired. With support from the Department of Business and Innovation, research and prototyping was undertaken to develop a proprietary closed-captioning system based on jPlayer, due to the lack of a commercially available plug and play system. This involved Web VTT integration proof of concept, assessing the feasibility and practicality of the Web VTT vs HTML5 solution, integrating Web VTT with video playback, implementing a cross-platform solution and developing a caption upload solution. This work has resulted in the availability of closed captions on all video content distributed to consumers via GoShare Healthcare.
Wave Digital has also worked with Healthily on the Diabetes at School eLearning Program web app and Medical Director Integration. For more information on the role of GoShare's SMS notification in a clinical setting, see our media page.