Second Ears iPhone App
We worked with the Cancer Experiences Research (CER) group at Peter Mac to co-design and develop the Second Ears app to enable patients to better understand and recall information provided during their cancer treatment journey.
The Second Ears mobile app allows patients to more actively participate in treatment decision making thereby improving the quality of their care. It enables patients to record consultations, add notes, share this information with family and carers, and categorise their appointments. The iPhone app integrates with Peter Mac's medical record and other IT systems, and adheres to their InfoSec policies.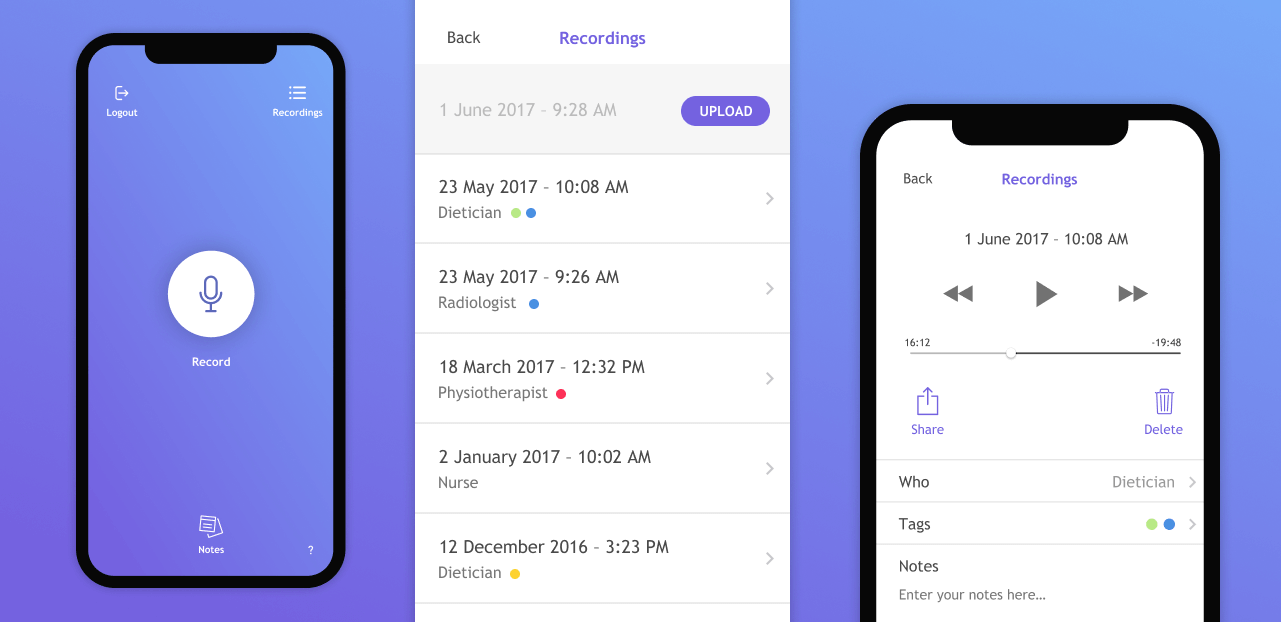 "We were extremely happy with our final product, the design consultation and process, and the team at Wave. We would recommend their services without hesitation."
– Amelia Hyatt, Senior Research Officer, Peter MacCallum Cancer Centre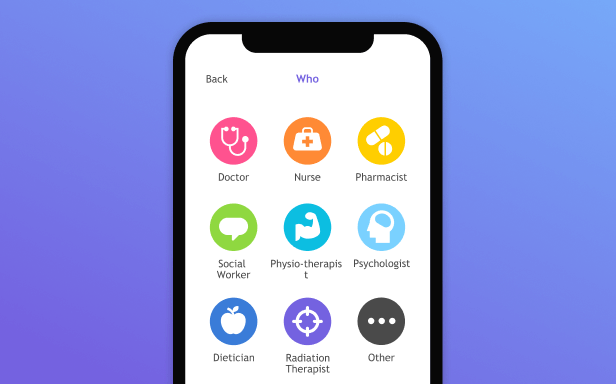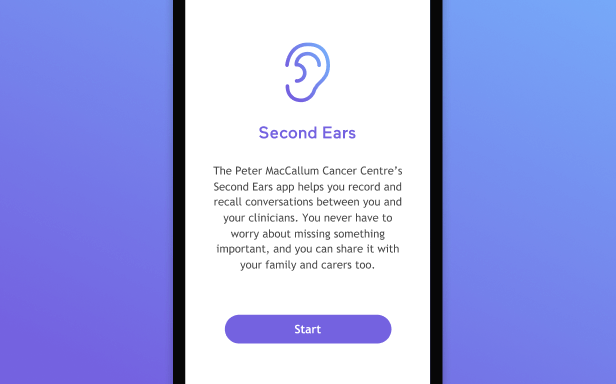 Wave worked alongside a dedicated team of researchers, clinicians and patient advocates to develop a deep understanding of the existing problems surrounding patient experiences that Peter Mac were trying to solve. Through a rigorous product strategy phase we were able to determine the feature set and the product roadmap that would provide optimal user feedback and research outcomes for both Wave Digital and Peter Mac.
At the conclusion of the project and with input from members of the Wave Digital team, Peter Mac's researchers successfully completed and published the study 'Co-Design of a Consultation Audio-Recording Mobile App for People With Cancer: The SecondEars App' in the Journal of Medical Internet Research – Formative Research. Further information on the study along with other media mentions of the Second Ears is available in our media section.

We used a small scale brand and identity process to create an identity for the Second Ears iPhone app that was both evocative of the well-established Peter Mac brand, and unique and engaging as a stand-alone product. The result was a consistent visual system of logo, colour, and typography, that became the foundation of the user interface design for the mobile app.
When completing the iPhone app development, we used a leading mobile app technology – React Native. This allowed our app development team to create a platform that would enable scalability and flexibility to devices for their wide-ranging users.