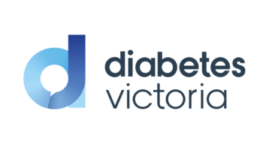 Diabetes At School eLearning Program Web App
Wave Digital developed the Diabetes at School eLearning program web app on behalf of client Healthily. The program is designed to build the knowledge, skills and confidence of teachers (and parents) supporting students with Type 1 diabetes. Healthily created the program in collaboration with Diabetes Victoria, the Royal Children's and Monash Children's hospitals. Incorporating elements of gamification and teach-back functionality, the eLearning program is designed to engage users from start to finish.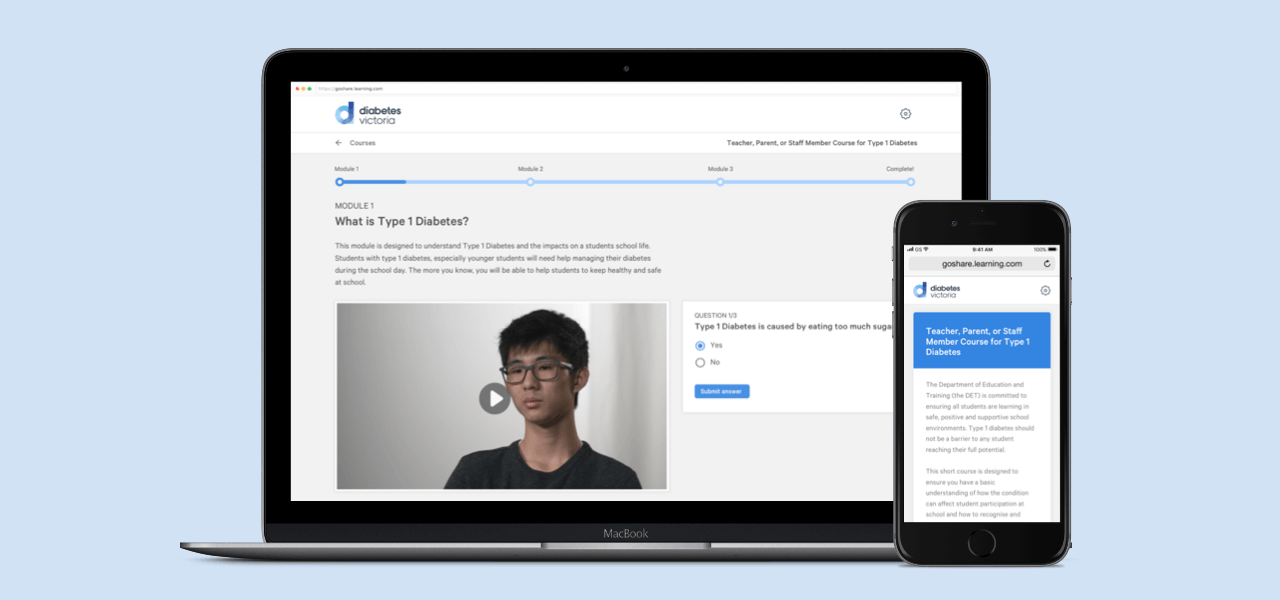 "User friendly. Presented with clarity. Specific… Questions acted as a check on understanding; with detailed explanation if answer was incorrect. Thank you for this practical resource in supporting students with Diabetes 1."
– Diabetes at School participant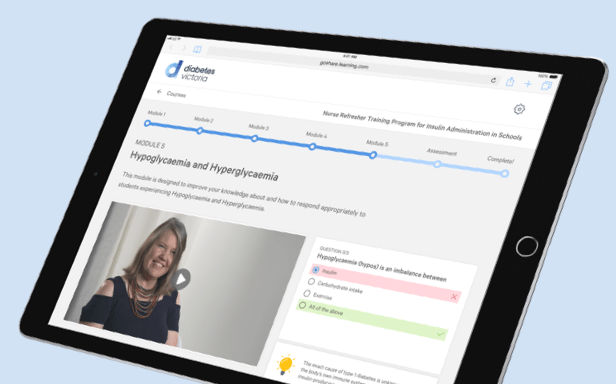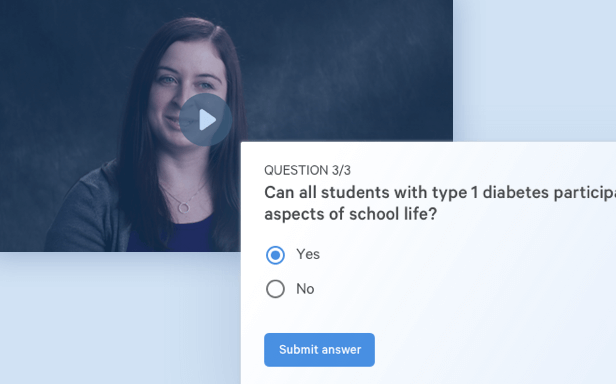 When designing and building the Diabetes at School eLearning program app a strategic consideration was identifying ways to leverage Healthily's existing GoShare Healthcare patient education platform. This was to both minimise project cost and ensure a consistent experience for clients. We then balanced this with carving out new features centred around developing an engaging tailored eLearning platform, targeted at school staff, parents, carers and school nurses.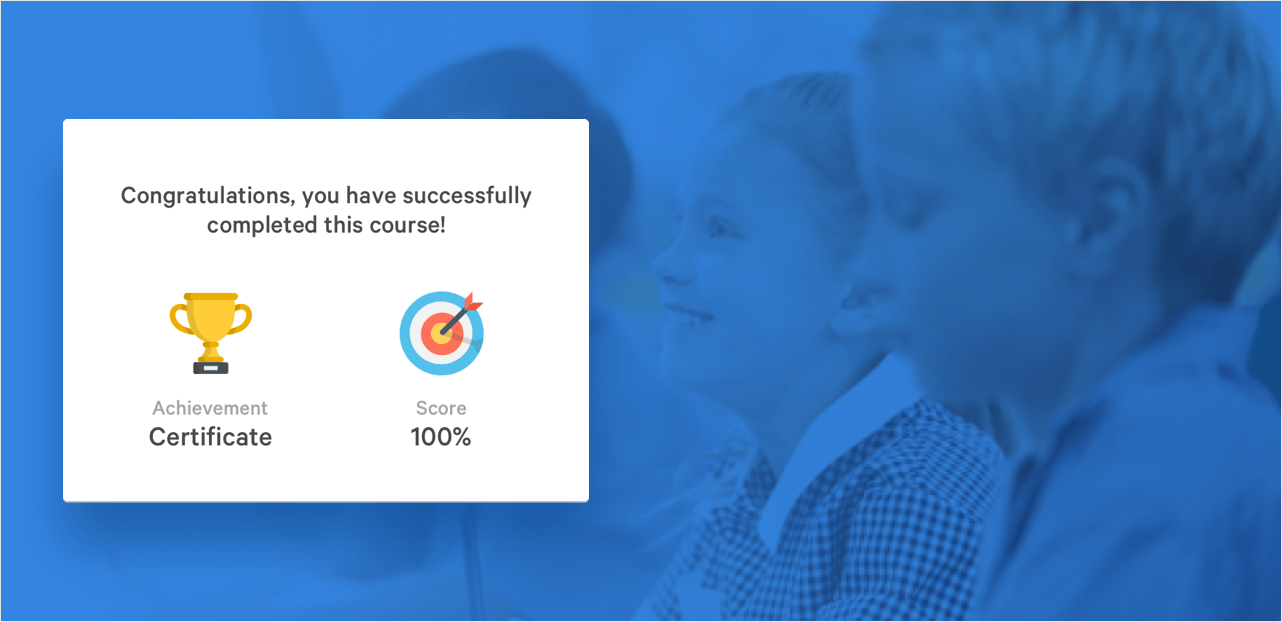 UX and UI app designs were primarily focused on user engagement, with the goal for participants to remain engaged to complete the module. We incorporated gamification functionality and opportunities for participants to test their understanding throughout the module to maximise engagement levels and completion rates. Since the roll-out of the program in September 2018, more than 2,000 school staff and parents have completed the module, which has received excellent feedback and engagement scores (based on an online survey of participants conducted by Diabetes Victoria).