Diabeasy iPhone App
Diabeasy, a Melbourne-based technology startup, approached Wave Digital with the aim to disrupt the healthcare model of diabetes management. The Wave Digital team worked with founder, Thomas Sutherland, to initially refine the strategy which included the development of an iPhone app. The Diabeasy app aims to deliver a secure and efficient platform for patients and clinicians to communicate and connect. By providing a positive user experience focused on patient motivation, the app seeks to improve patient engagement and ultimately health outcomes. Wave Digital equipped Diabeasy with a modern brand, visual designs and technical and functional requirements, to support Diabeasy's market validation activities and fundraising to bring the app to life.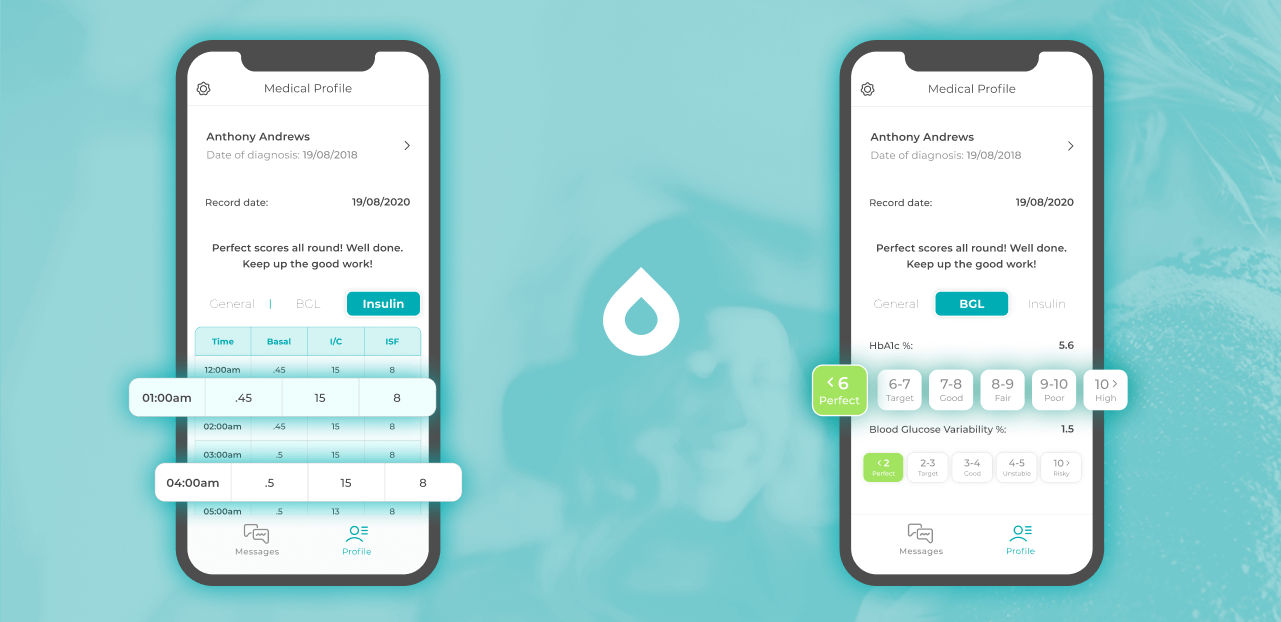 "I was impressed by the skill and passion of all the team members at Wave Digital that I worked with. Everybody showed and demonstrated clear interest and enthusiasm for the product. This meant that the overall quality of the project was superb and there was a clear sense that our missions aligned with each other which resulted not only in a high quality product, but an enjoyable and collaborative experience."
– Thomas Sutherland, Founder, Diabeasy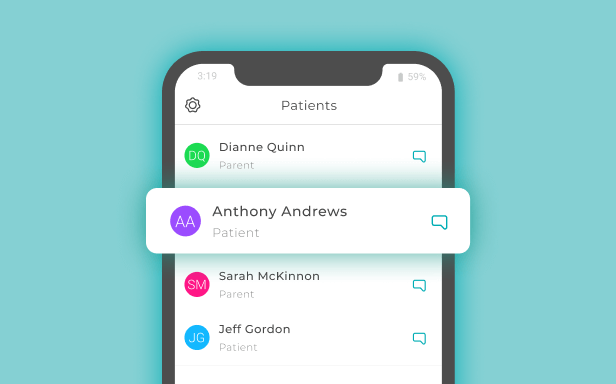 For Diabeasy, as a Startup, the strategy phase proved a critical part of the project and shaped the focus of the app. Initially, the client was seeking to create a heavily data-focused product. In the context of diabetes management, this would have involved delivering an app that captured data, for example, from insulin pumps, continuous glucose monitoring (CGM) or wearables, and facilitating a better connection between that data, the patient and the clinician. However, the benchmarking process led by the Wave Digital team, in combination with the founder's market validation research, identified best in breed mobile applications already tackling this problem. With this in mind, Diabeasy adopted an alternate strategy – one that focused less on data, and more on education and engagement between the clinicians, particularly diabetes educators, and the patient.

The Wave Digital design team worked with Diabeasy to first establish the overall aesthetics for the product. The modern and youthful brand reflects Diabeasy's focus on creating a fun, easy and engaging patient experience. Coupled with a cooler colour palette, the brand is also designed to resonate with parents and clinicians. The striking simplicity of Diabeasy's visual identity sets it apart from its competitors, while ensuring longevity in the healthcare market.
Consultation with clinicians in the field and understanding the experience of patients with Type 1 diabetes was central to Wave's design process. With user experience core to the goals of the startup, Wave Digital completed user stories, user journey's and journey mapping. These activities enabled the app design team to better understand the likely scenarios and different contexts in which the app would be used, ensuring we created a set of visual interfaces that were intuitive to the user.