How to build an app in 8 steps
20 September 2017
No two app developers build an app the same way, but there are a number of common steps that must be taken in order to turn an app from being nothing more than an idea into something that can be downloaded to a user's mobile device.
Step one: It's about the people!
"Our process always begins with thinking about the users first, not the technology,'' says Guy Cooper, Wave Digital's Managing Director. "At Wave we believe in 'better lives' technology. Technology that focuses on the needs and dreams of people and how we want to live our lives. Starting with people first, not technology for technology's sake is how you successfully launch an app."
As such, step one in Wave's app development process is about your strategy - discovering who the end users are and how best they could derive value from a client's proposed app idea.
"We research the customer base and actually talk to a client's customers,'' adds Guy. "We document insights and try to articulate the problem our client is trying to solve. Once we have a thorough understanding of the problem, we try to craft a solution around it.
"That's when the real work starts!"
Step two: Think about your business goals
Once you know who you're targeting and why, it is time to think about your business goals.
What does a successful app look like to you? What is your business trying to achieve by developing this app and what sort of return does your business need to get out of its investment in this app? Is it insights? Data? A new audience? More sales? More customers? This varies depending on the business and a business may have more than one goal.
Step three: Product goals, product concepts and roadmap
Now we understand the problem, the users and the business goals, we then pull together an idea for a product concept and a product roadmap. It is important to have a very clear idea of what the 'product goals' are, and how groups of product features might hang together to create a product that is useful to the end user.
It is critical in this stage to focus on product goals (not features). The product concept might come in visual or written form but it is not a product design (that comes later).
"The combination of steps one, two and three is incredibly powerful,'' says Guy. "It provides a really clear path for the client and now that everyone is on the same page, you can start to bring all that information together visually."
Step four: It's time to get visual…
It is at this point – and only at this point – that Wave Digital starts talking about how a client thinks their app might look. However, stresses Guy, "it is crucial not to start at this point as so many people want to do."
"Many inexperienced app developers jump right into an app's design, but they need to take a few steps back because it is only once they understand the people who will be using the apps, the context of use and their client's needs that you can truly start to even think about creating an innovative solution."
The first visual designs are presented to the client at this stage.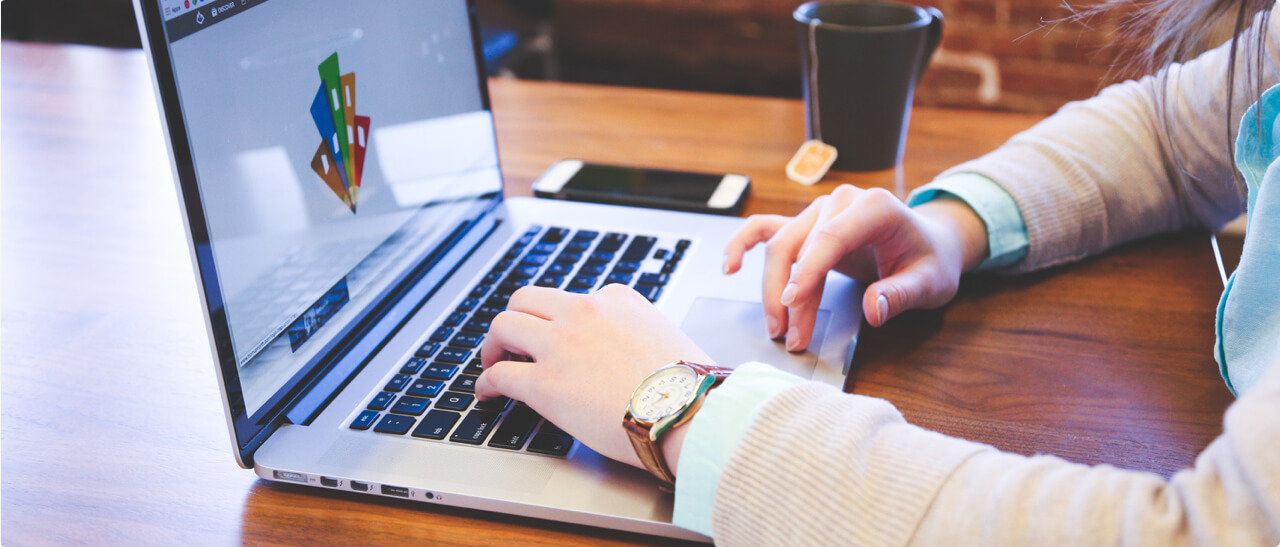 Step five: The devil is in the detail
Towards the end of the design phase, a second layer of detail is added to the visual designs detailing how features are intended to work. This serves as the blueprint for all stakeholders during development and is crucial in ensuring all expectations are met for the remainder of the project.
Step six: bringing it to life
"This is where the sleeves are well and truly rolled up,'' says Guy. "We're bringing everything from the earlier discover and design stages together and coding it as an app.
"The early results of this phase are a basic, but working preliminary app. This is where actual users – and the client – gets to play with the first iteration of their app. We'll iterate through several app releases over a 1-6 months process, however, this varies from app to app and client to client." At Wave Digital, all our app development takes place at our Melbourne office by local developers.
Step seven: Testing, testing, testing…
"Testing is one of the scariest, but also most rewarding, phases of the app development process,'' says Guy whose team have been know to testing new apps for weeks. "Because we've done so much research in the previous stages and, because we've included the client at every stage, it's rare that we get any surprises here, so this phase is, primarily, about ensuring everything works as we all expect."
Step eight: It's launch time!
Once the testing phase is over and we've ironed out any issues or bugs, the big day arrives: it's time to launch the app.
Depending on the complexity of the app, this could be a simple as hitting the 'publish' button on the app store to hours/days of pre-launch development activities.
"At this stage, there's nothing more we can do, but cross our fingers and hope that all our hard work has paid off and that the users love what we've created".
Once an app is in a user's hands, there are, often, even with the most dedicated research, a few surprises.
"We might think something's effective, but once it's in the hands of a user, we might discover that they don't use certain features the way we anticipated.
"This is where the product goals and roadmap are important so that we can learn from the real users and continually iterate and improve the product for them. At the end of the day it is about launching apps that actually improve people's lives."
We'd love to help you build your app and make lives better. If you're ready to talk, get in touch.