Medical Director Integration
Wave Digital worked with Healthily, an existing client, to enable integration of the GoShare Healthcare Platform with Medical Director. Medical Director provides a range of systems, from electronic health records, to patient management and billing, for GPs and health care specialists. By designing and implementing a new GoShare API and Medical Director Widget, Wave has made it even easier for healthcare professionals to access GoShare's health education and content distribution platform.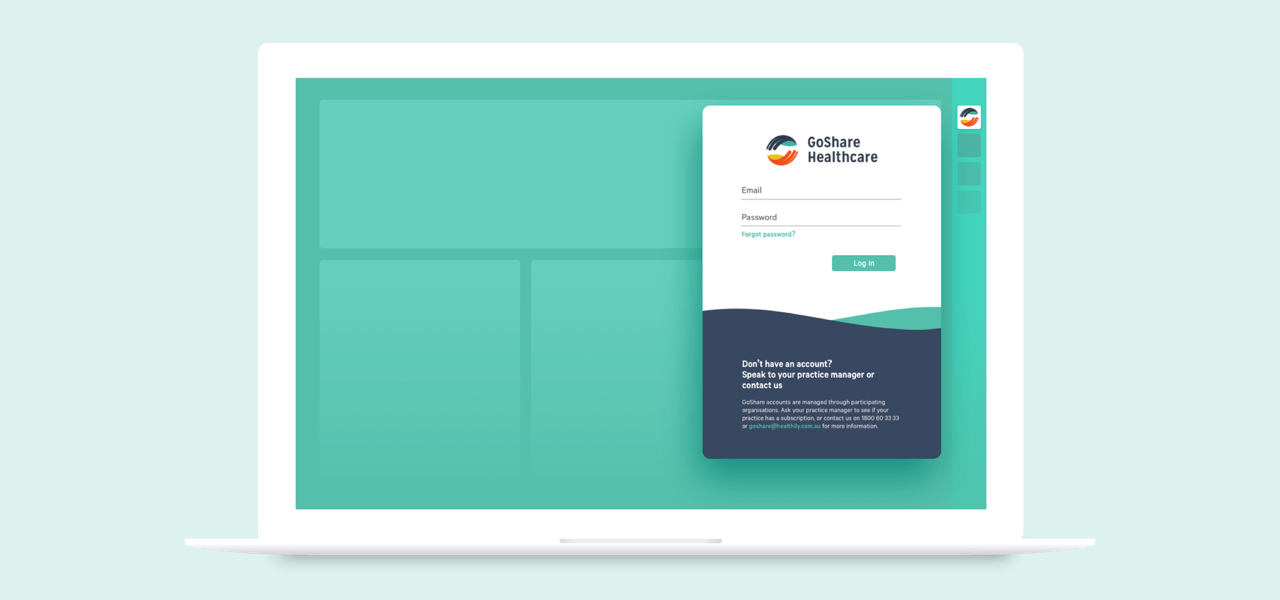 Wave initially built a grey screen widget for Medical Director to establish a connection to, and send data between, GoShare and Medical Director. The insights gained from this technical proof-of-concept were then used to inform and de-risk the app design and app development work to follow.
As part of the design process, we prepared a specification which included the visual designs, solution architecture and technical and functional specifications. We also designed a new API. This contained details on how external parties could integrate with the GoShare application Wave built and supports, based on our learnings from developing the Medical Director widget.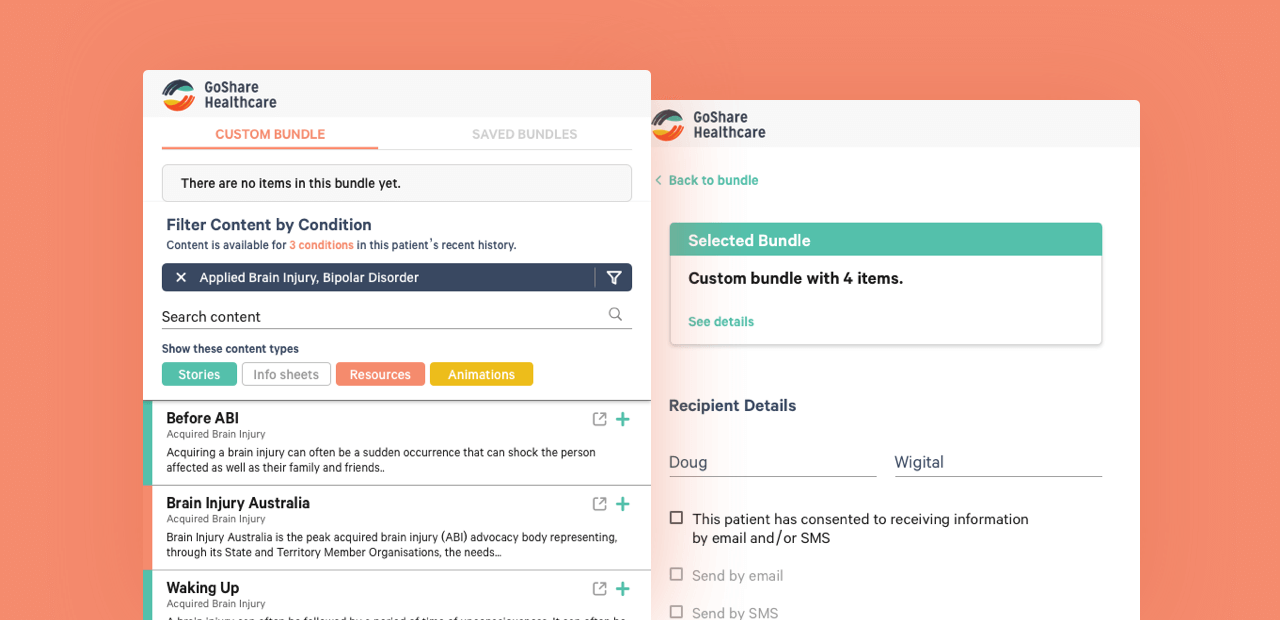 Wave Digital built a number of features into the widget to streamline the process of planning and delivering health education to users. The widget application allows automatic patient demographic data pre-population in registration forms on the GoShare Healthcare Portal to allow Healthily to deliver health education content to the patient. The widget also automatically writes back to the patient's medical record within Medical Director to provide a record that patient education has been provided to the patient.