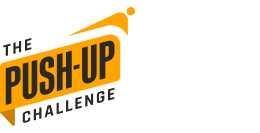 The Push-Up Challenge iPhone and Android App
Founder of the Push-Up Challenge, Nick Hudson, approached Wave Digital looking for a partner to re-design and develop the Push-Up Challenge App. In 2023, the Push-Up Challenge attracted over 200,000 participants across Australia and raised almost $15million in charitable donations. The Wave Digital team worked with Nick to re-design the app focusing on enhancing the user experience and visual impact. Wave's team of app developers also provided front-end development services along with technical consulting on API and app infrastructure. With our commitment to Better Lives, Wave Digital is proud to have contributed to an app aimed at raising awareness and funds for mental health.
"Working with Wave Digital on our app was a collaborative and professional experience. They have a solid understanding of user behaviour and aren't afraid to push back (with respect) if they think an idea or feature is questionable, which I value very highly. Wave Digital were flexible and accommodating where I needed them to be and delivered the full package. Looking forward to working with them again."
– Nick Hudson, Founder, The Push-Up Challenge
The Push-Up Challenge was an existing product with an impressive number of users, but our client wanted to take the designs to the next level. Their brief to Wave Digital was to re-design the product with a focus on making it easier to use and more visually appealing.
Banking push-ups was a key product feature. With this in mind, the design team spent time researching the best user interface designs for adding and subtracting numbers, along with benchmarking current health and fitness apps. This informed wireframes for the product which encompassed existing and additional features.
Once the wireframes were approved we moved onto the user interface designs. The client came to us with an existing style guide which included fonts, colours and logos for the product. The Wave design team then had free reign to create the icons, buttons, and overall UI design of the Push-Up Challenge App.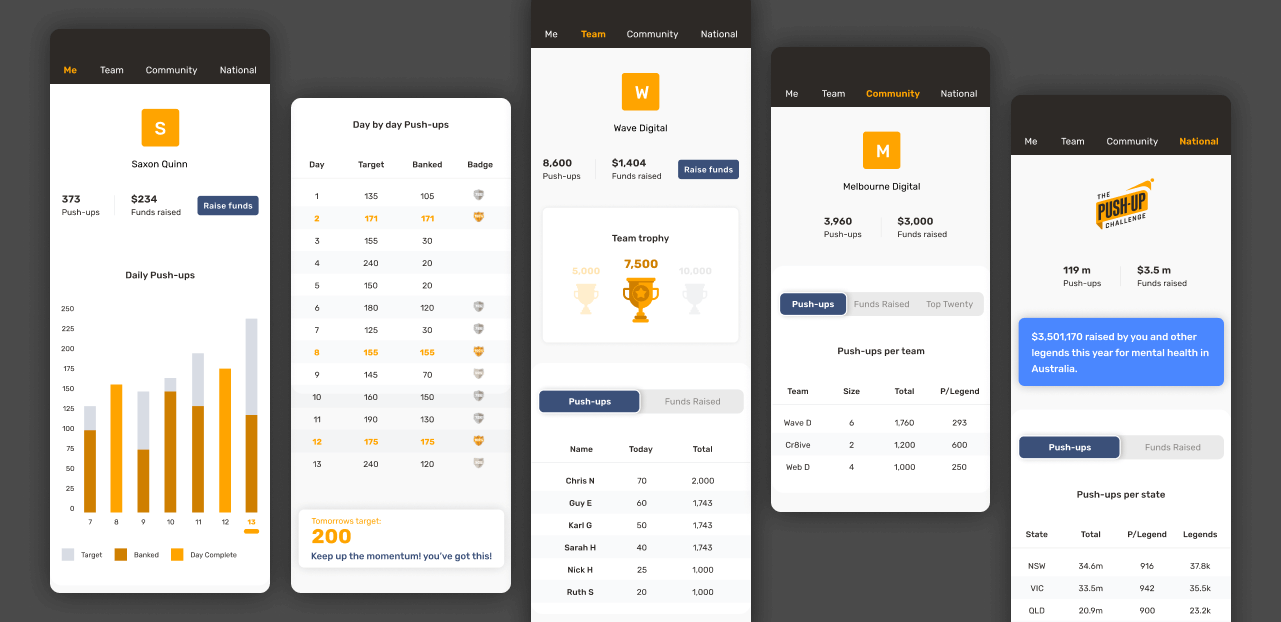 Our team of app developers used React Native to develop the Push-Up Challenge iPhone and Android App. This enabled us to develop two apps within a compressed timeframe leading into the 2021 Challenge. This required close coordination with the back-end team. We also provided technical consulting on the API specification and appropriate app architecture to support scalability for an event expected to have over 100,000 participants.