The Happy Habit iPhone & Android App
Wave Digital worked with the founder and creator of The Happy Habit, Fleur Chambers, to design and develop a bespoke iPhone and Android app. The Happy Habit mobile app provides a dedicated intimate space for Fleur's calming and beautifully crafted meditations. This exquisitely designed app allows users to create a daily meditation habit, establish a subscription and access one of hundreds of meditations designed to help you explore and grow. With over 750 downloads and almost 3,000 meditations played in its first 30 days, The Happy Habit app is quickly making happy the new normal around the world.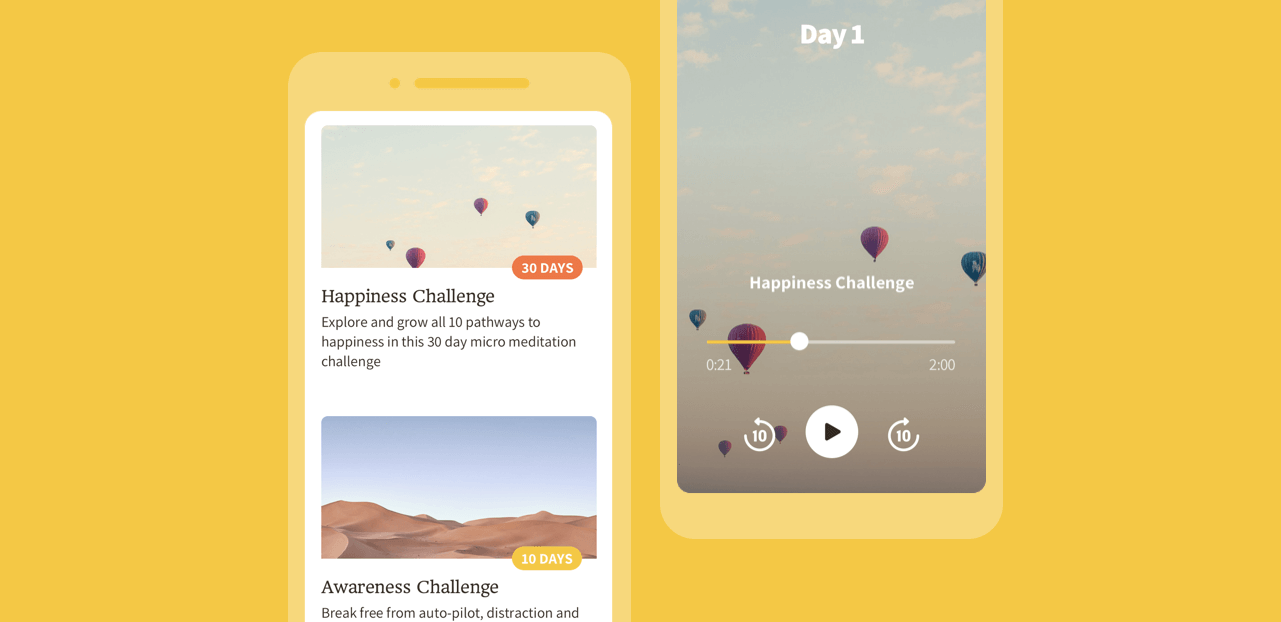 "Here's the truth. Making an app is not easy. Turning your ideas, hopes and grand plans into a user friendly and accessible piece of technology takes time, consideration and hard work.
And so, you need to team up with people who you can trust, people who are just as passionate and committed to your project and vision as you are. This is what I got from each team member at Wave, and at all stages of the project."
– Fleur Chambers, Creator, The Happy Habit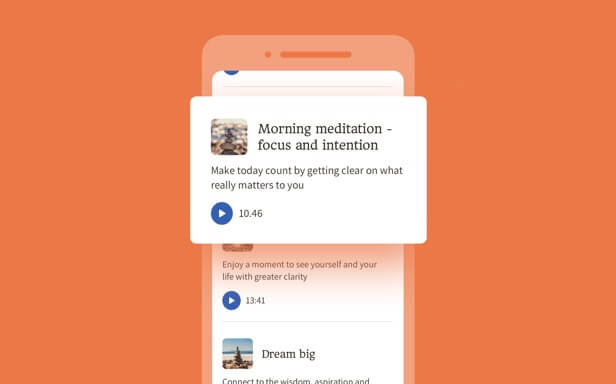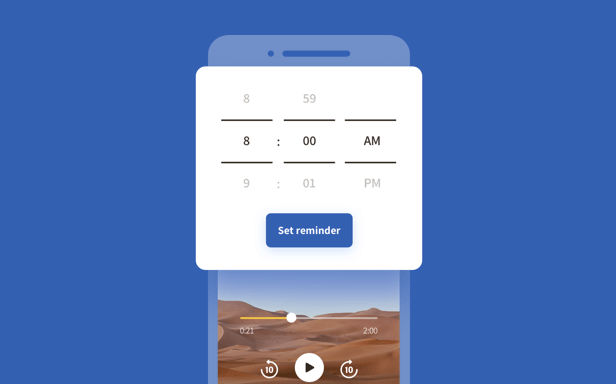 As our client had an existing offering, the focus of Wave's strategy work was prioritising which of these elements to include in a first version of The Happy Habit app. The team considered a range of options and ended up focusing on features which supported the Habit creation process via 10 and 30 day 'meditation challenges'.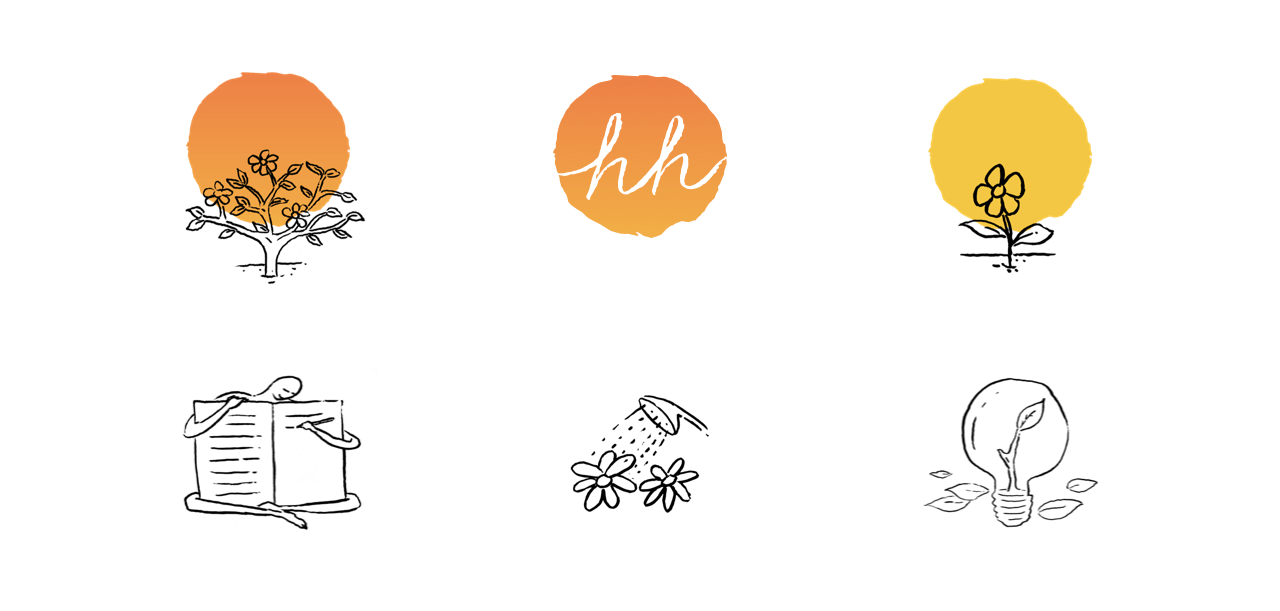 A true blank canvas, Wave Digital embraced the opportunity to create the visual identity for The Happy Habit's brand and mobile app. This was done by helping the client to define brand values and manifest them visually. We helped set the brand apart from other competitors by designing a unique logo and colour palette, supported with idiosyncratic illustrations to breathe personality into a digital product. This truly organic and approachable visual identity was then applied to an app interface that needed to be clean and intuitive enough to guide users along their spiritual practice.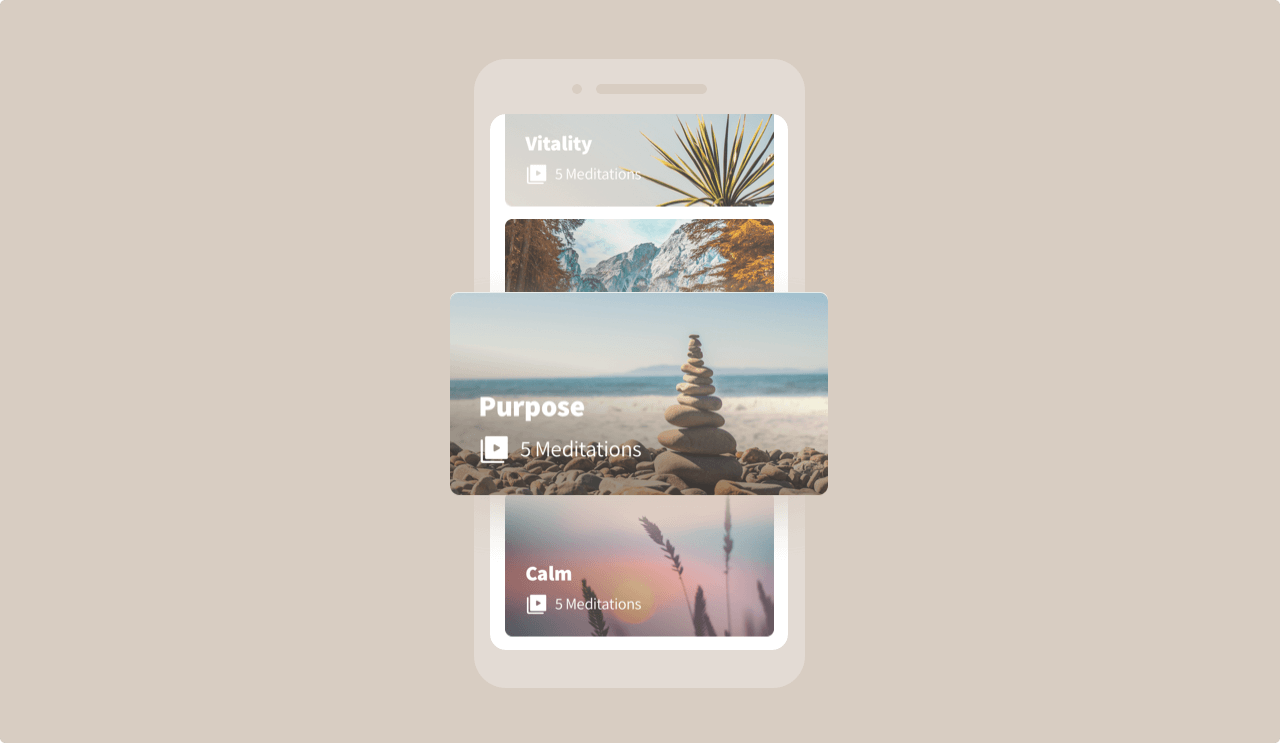 As React Native experts, the Wave Digital team were able to create an iOS app and Android app that shares a common code-base and design, but is released individually to the respective app stores at the same time. This enables our clients with an existing following, like The Happy Habit, to more easily deliver a digital product for their whole audience regardless of the type of device they use. React Native also has the added benefit of reducing future upgrade maintenance costs. This can be critical for clients looking to release more versions of their app in the future.