Sprook iPhone and Android app
Even with the best of intentions, it can be easy to forget shows and movies that our friends recommend. But a new app called Sprook will help to solve this problem by making it easier to spruik your favourite shows and movies to friends — and to keep their recommendations close to hand.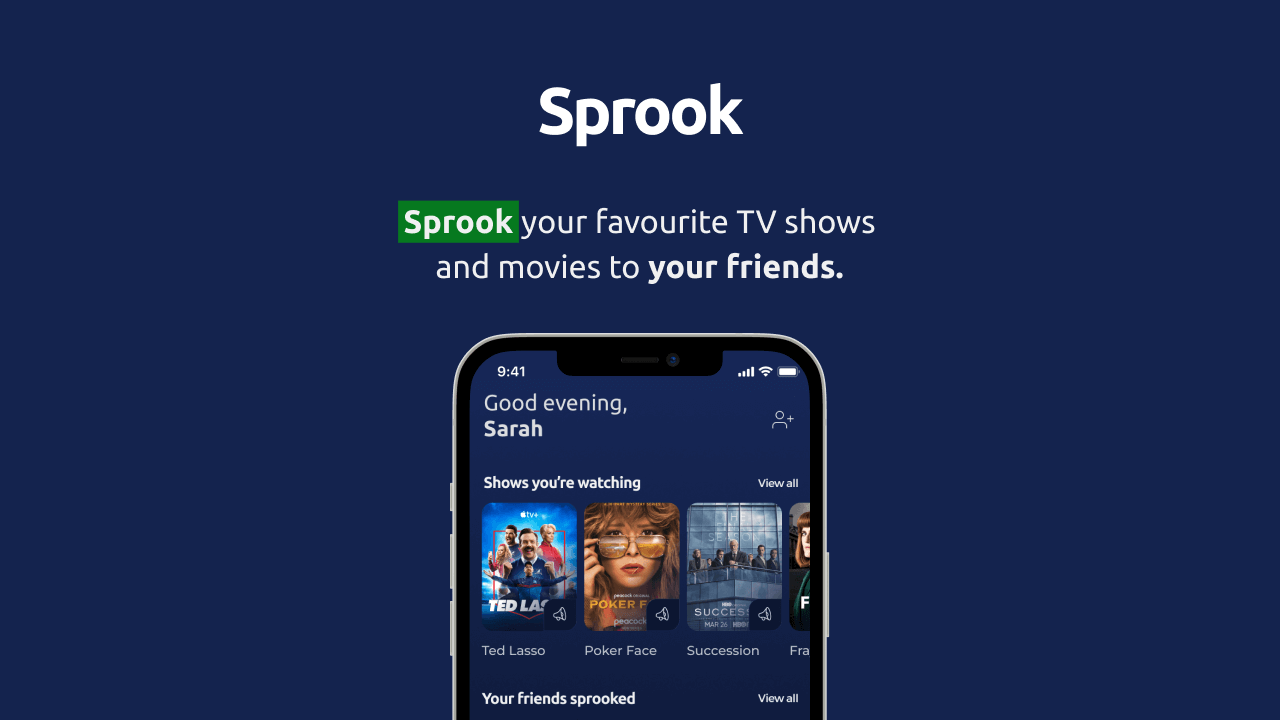 We considered other products with the founder of Sprook, including IMDB and Rotten Tomatoes, and found that no other product delivered this specific solution. IMDB for example has a large database of shows, movies, casts, and ratings, however there are limited options for users to personalise this within their network.
The connectedness and social aspects of Sprook would therefore be key. Sprook stands out by making it possible to connect with trusted friends, family, and colleagues that align with your interests when it comes to shows and movies. This 'inner circle' of aligned content interests is perhaps more niche than the contacts you might have in your wider network on social media platforms.
The founder saw Australia as the most useful starting point and launchpad for bigger markets.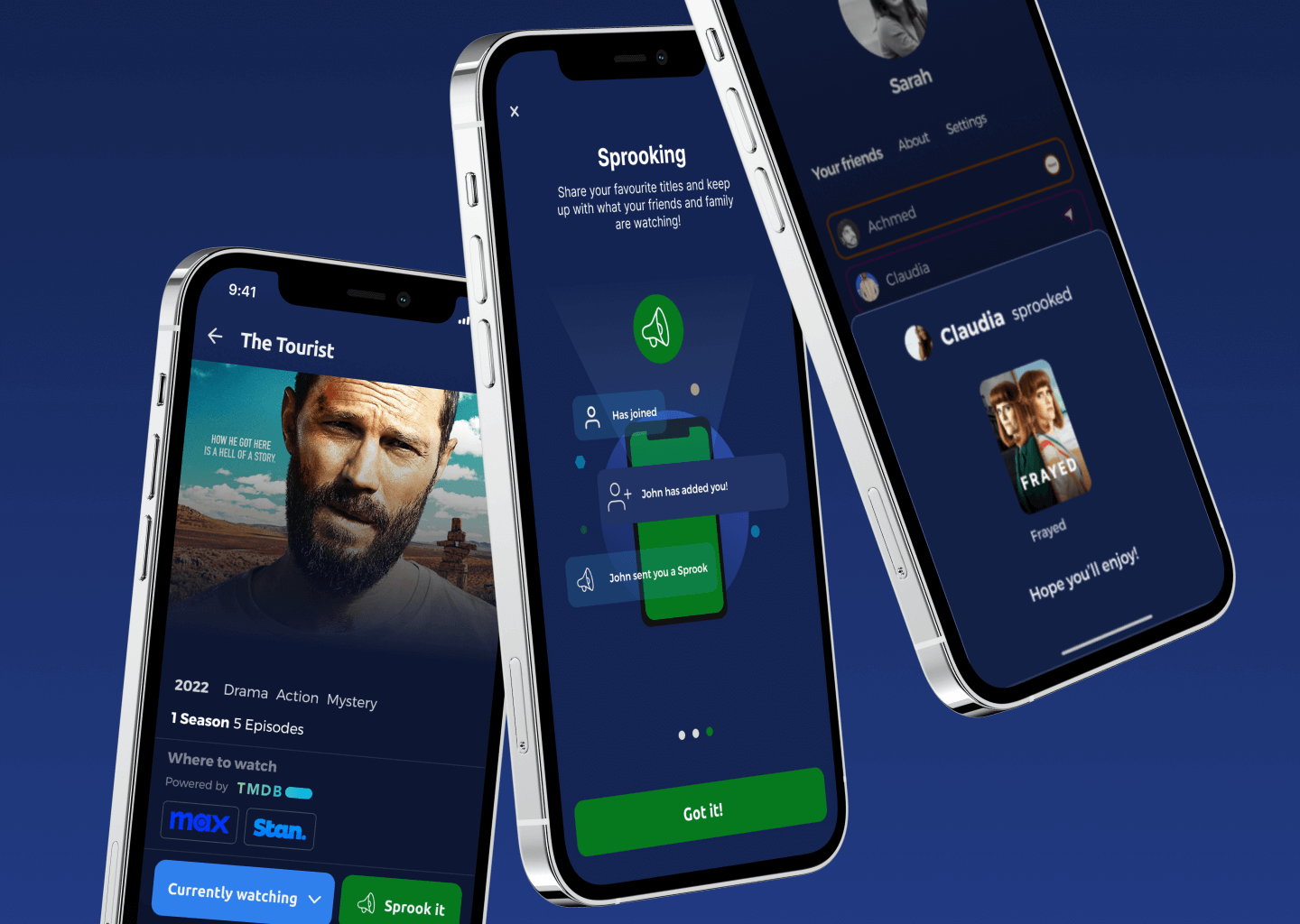 Users are inundated now with choice from a high volume of streaming services from around the world. Additionally, there are tens of thousands of shows and movies within these services to navigate. It can be difficult to make meaningful selections aligned with personal interests.
Another layer of complexity is the many service providers through which the app could potentially connect into APIs and databases.
With this in mind, from a technical perspective, a key design challenge in the first version of Sprook was to minimise integration requirements with different service providers, while sourcing the most complete information possible for users.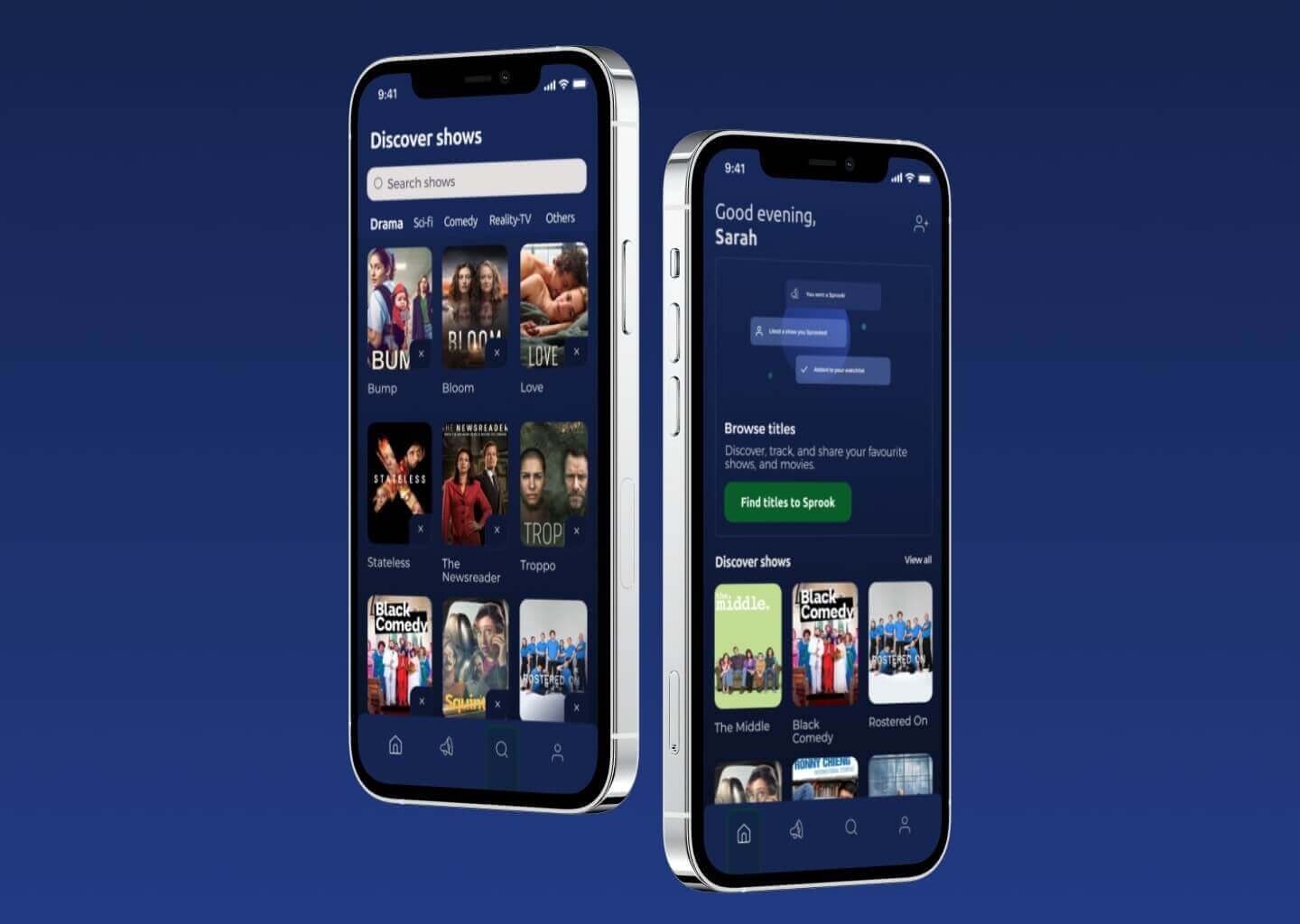 We began by integrating the app with IMDB for the title, series, and movie data, as IMDB is a trusted and comprehensive source. This was perfectly timed, as IMDB was in the process of launching an API to connect to its database. For the initial proof of concept, we built Sprook on iOS.
These parameters will enable us to test the proof of concept and minimise scope and investment in the project, before developing and iterating on the app with the founder.
Are you interested in building an app? Talk to us today.