Carefully Planned Healthcare App
Kristine Godfrey is a busy working mother of four children, one of whom has been diagnosed with additional needs. For close to a decade, Kristine has navigated Australia's healthcare system and National Disability Insurance Scheme. And it's been tough – tougher than it should be. Kristine has found herself managing and relaying complex health information between occupational therapists, psychologists, paediatricians and more.
A practised problem-solver with a background in engineering, Kristine saw a better way and created Carefully Planned. For the first time, parents will have a single, intuitive place to manage care for their children with additional needs. 
Kristine approached Wave Digital to collaborate with her on developing a Carefully Planned healthcare app prototype for families.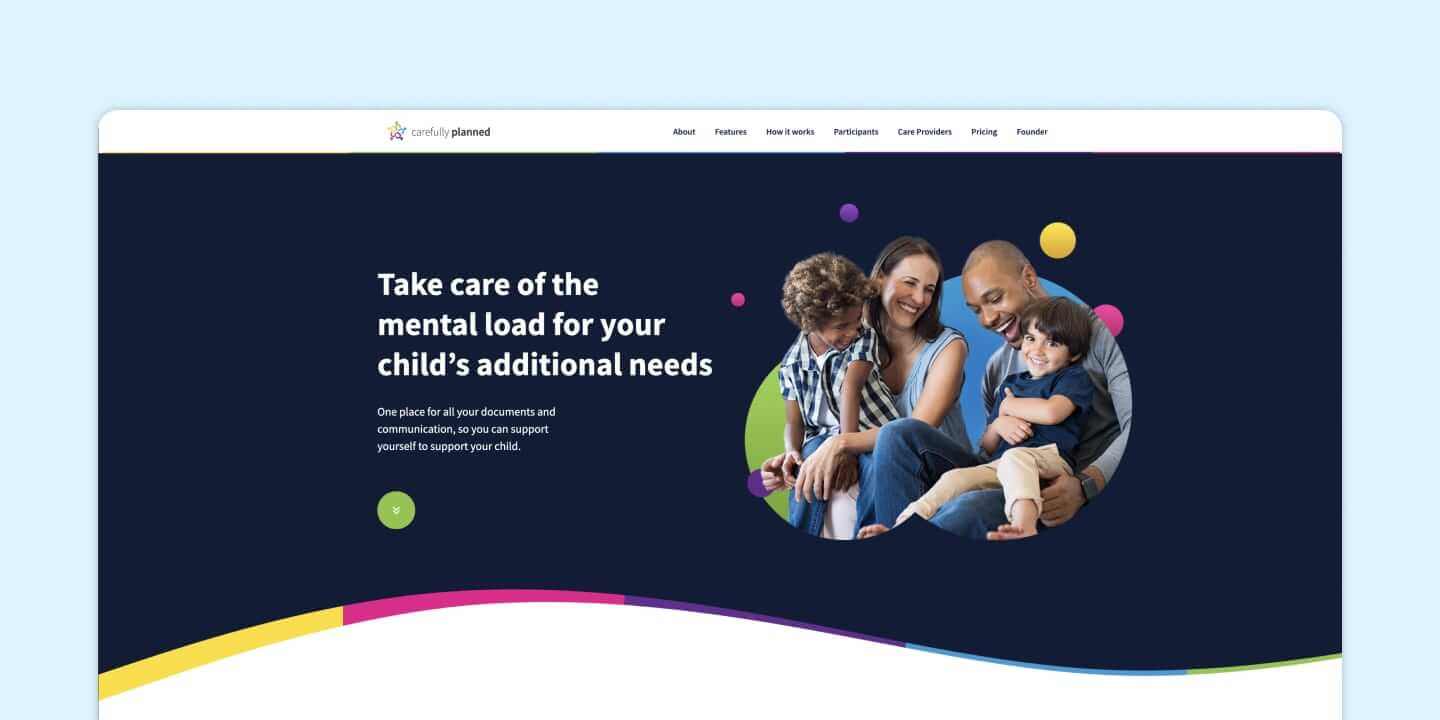 In collaboration with Kristine, we developed the Carefully Planned healthcare app strategy with the child, parents, and healthcare support network front-of-mind.
Healthcare app for families
The healthcare app needed to surround parents with:
the right support

at the right time

from every provider.
The Carefully Planned healthcare app ultimately needed to deliver better health outcomes for children, and reduce the mental burden that parents feel.
We discovered that parents were taking on a lot to support their children – and that the healthcare app could help. Parents needed to manage goals and action plans. They needed to write notes, and store documents, diagnostics, and test results. And they needed one place to communicate with their child's myriad allied health professionals and doctors. And now, with Carefully Planned, this is possible.
Healthcare app for professionals
It was important that the Carefully Planned app would enable healthcare providers to communicate with one another, and with the child's parent. In turn, healthcare providers could provide a more coordinated, timely, and holistic response to the child's unique needs.
Armed with these insights, we tested and refined bespoke product features to build a minimum viable product (MVP). In addition, we crafted user flows to respond to the unique needs of parents and healthcare providers.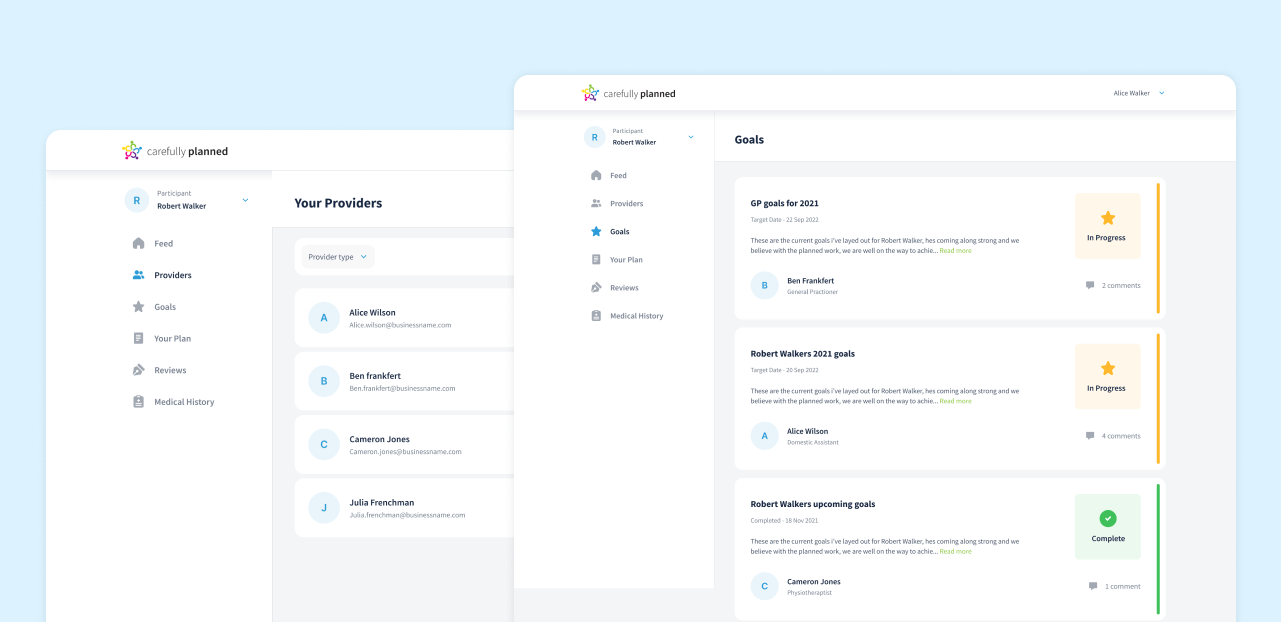 At Wave Digital, we apply our expertise in health app design, development, branding, technology, growth, and capital raising to support startup founders.
When it came to designing Carefully Planned, we incorporated existing branding into new wireframes, UX, UI, and functionality. This culminated in an interactive prototype that provides a compelling, high-level demonstration of the healthcare app. 
Beyond the app prototype, we created a toolkit of startup essentials for Kristine. Her tailored startup toolkit included:
a pre-launch startup landing page to capture email leads

a pitch deck and guidance to assist in engaging investors

documentation on technical specifications for design and integrations, and the technology required to build out the MVP.