VicRoads – VicTraffic web app for mobile, tablet, and desktop
Wave Digital collaborated with VicRoads on redesigning its VicTraffic web app for mobile, tablet and desktop. The web app is used to plan journeys, based on real-time information that may impact the journey.
This includes day-to-day information about road closures, traffic alerts, crash alerts, and emergency events including bushfires and flooding, in which hundreds of roads may be closed statewide.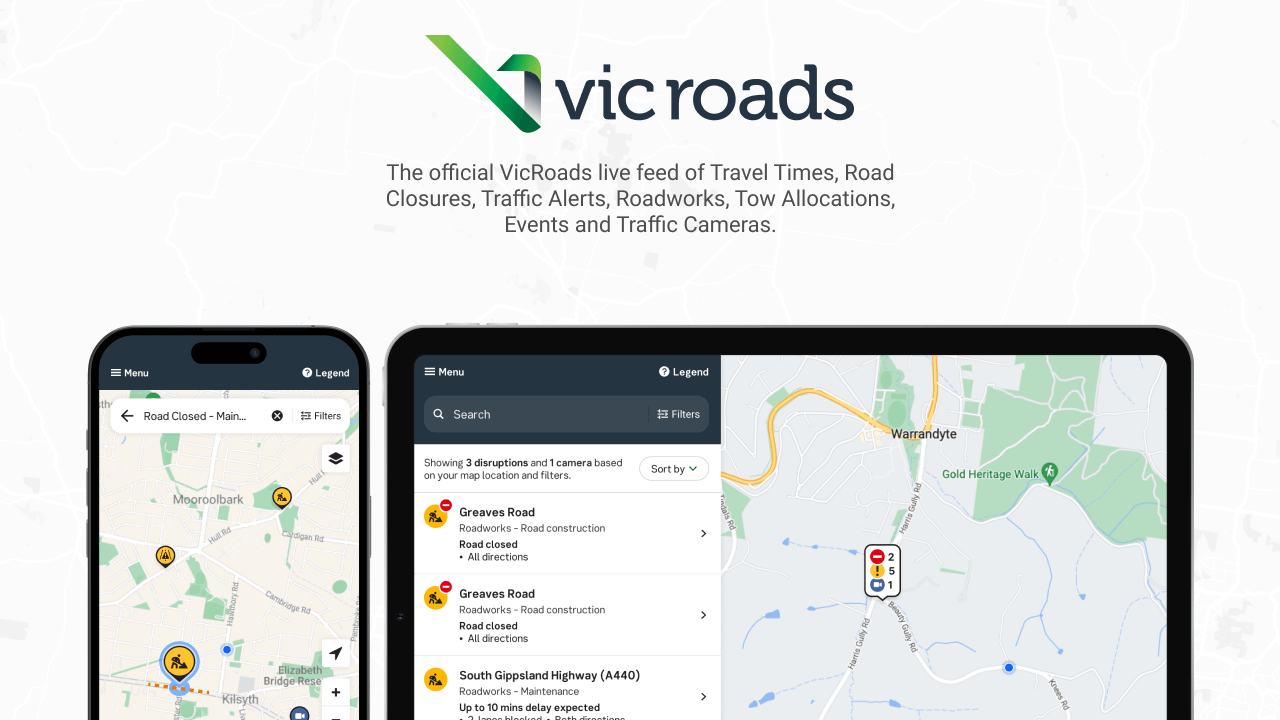 VicTraffic is delivered in conjunction with services and information from other government departments. This includes Emergency Management Victoria, which provides information about emergencies, and the roads authority VicRoads, which provides information about road closures and traffic alerts.
Following the 2019-2020 bushfires, the Victorian Government sought to improve how information is disseminated to the public during emergencies. Opportunities were identified to improve the consistency and flow of data, and to provide a source of truth so that users could find information specific to their location – quickly and reliably.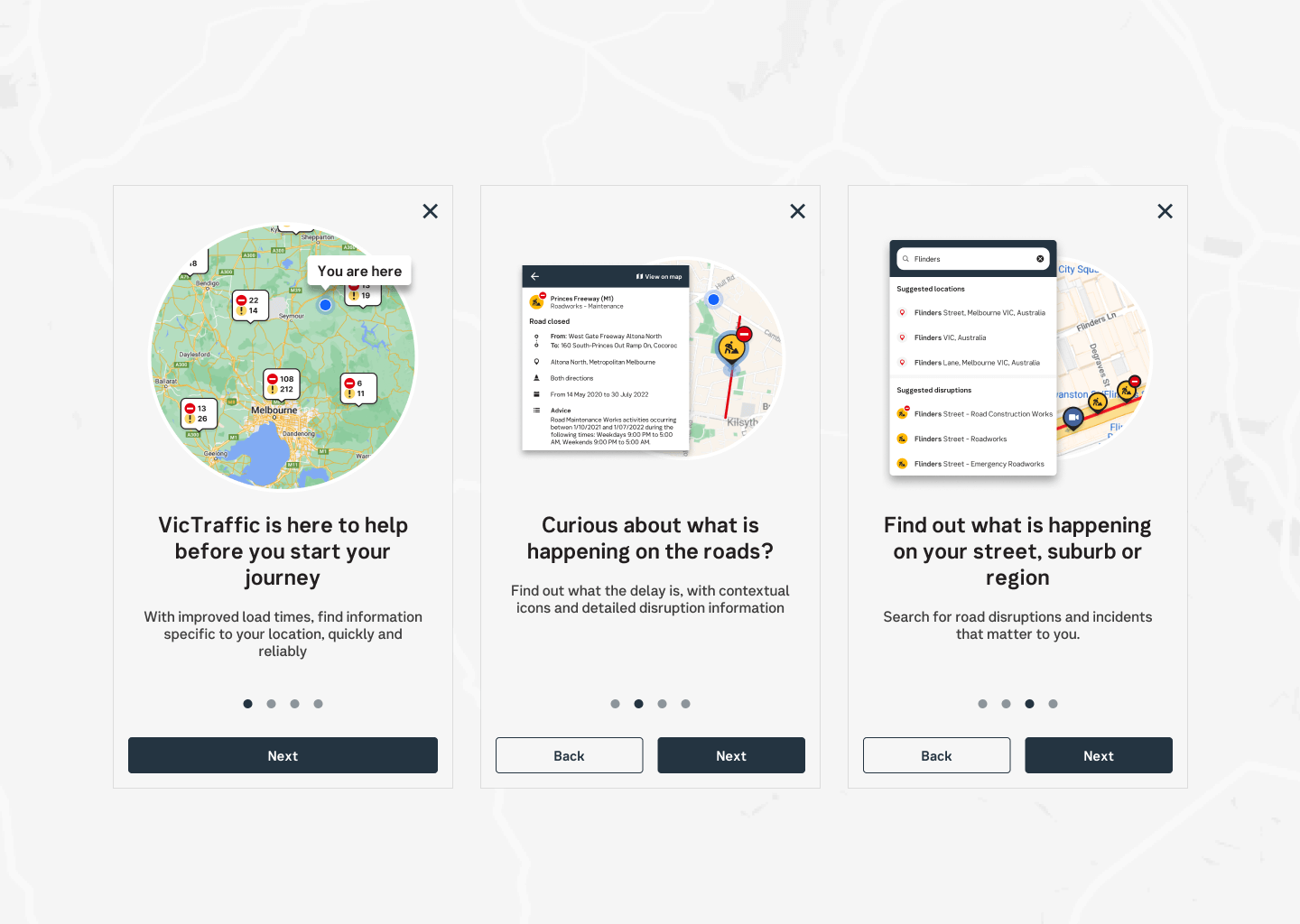 To assist in meeting these requirements, Wave Digital collaborated closely with VicRoads on redesigning and modernising a web app that was originally built approximately 13 years ago. The new web app would be optimised for mobile, tablet, and desktop.
In this process, UX, UI and technical experts from Wave Digital and VicRoads collaborated closely on designing the new web app.
A key challenge in the design process was translating the available raw data from downstream systems into useful information that would support users in their journey. To assist in overcoming this challenge, we considered interface improvements that would deliver the best possible experience to users in finding the information they need.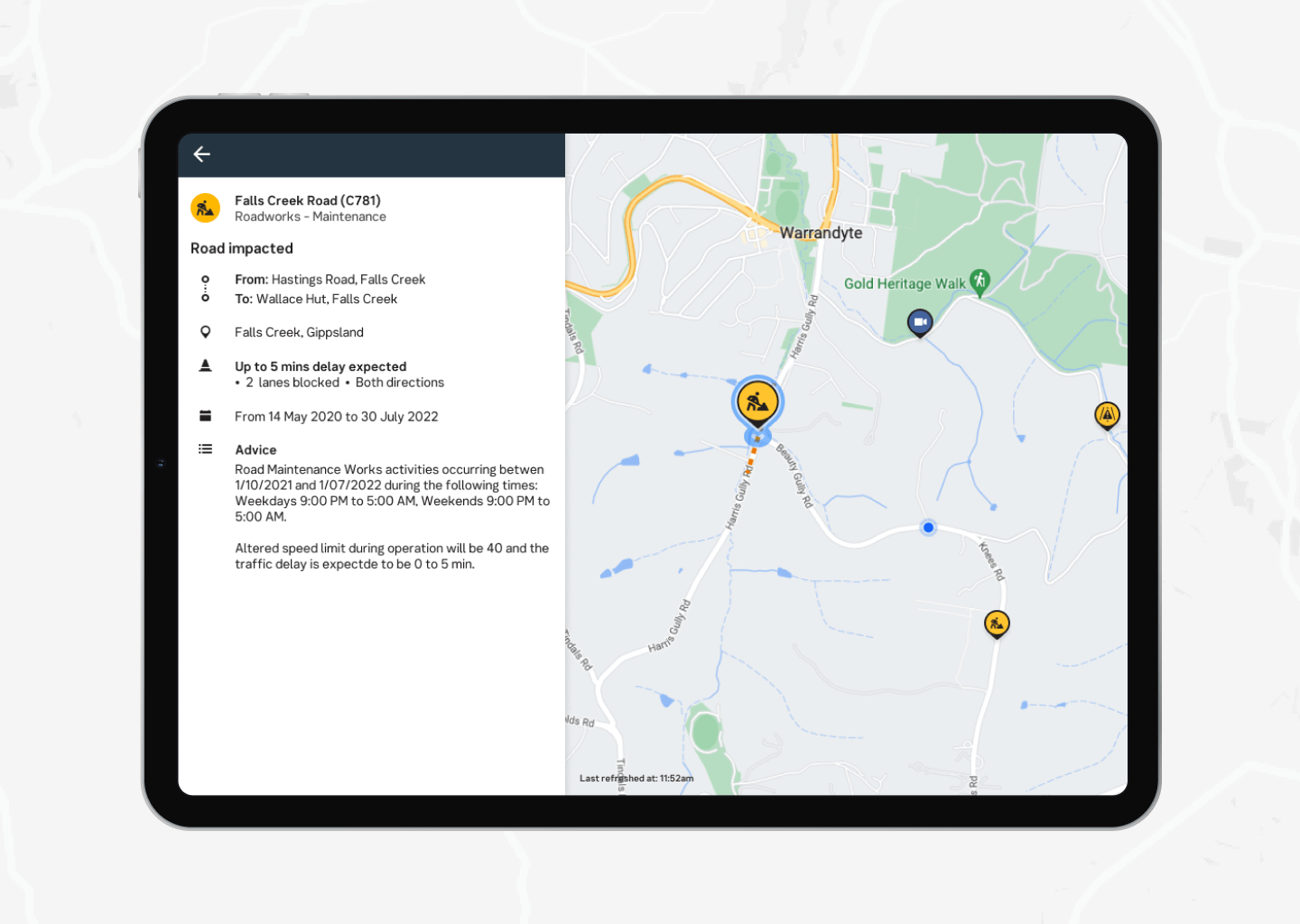 In the first stage of development, we focused on ensuring that the right data was provided to users. VicRoads and Wave Digital worked with Google to update VicTraffic systems and ensure that the most accurate information possible was presented.
In the second stage of development, we rebuilt the entire VicTraffic front end user experience and its foundational infrastructure. This process involved end-to-end, interrelated activity streams such as software development, QA testing, infrastructure, performance, and security.
This rebuild enabled us to take advantage of cloud infrastructure developments since the original web app was built over a decade ago and deliver a contemporary, decision-useful web app.
Are you interested in building an app? Talk to us today.