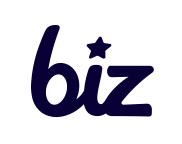 biz the app
biz the app's peer-to-peer hiring experience provides a dedicated platform to simply, safely, and securely borrow and lend clothing.
Amelia Chin, founder of biz the app, approached Wave Digital to assist her in designing and building an app that makes it possible to borrow the perfect outfit for special occasions such as school formals, uni balls, weddings, and more.
For those lending out their clothing, biz the app provides the opportunity to turn their wardrobe into a business and earn back money on clothing purchases. biz the app also helps those hiring clothing to save money and reduce the environmental impact of fashion.
We collaborated with Amelia on her early-stage startup to discover where other products operating in the same space fell short, and where biz the app could meet a real need. We then explored how to take the product to market in its simplest form and validate her business idea.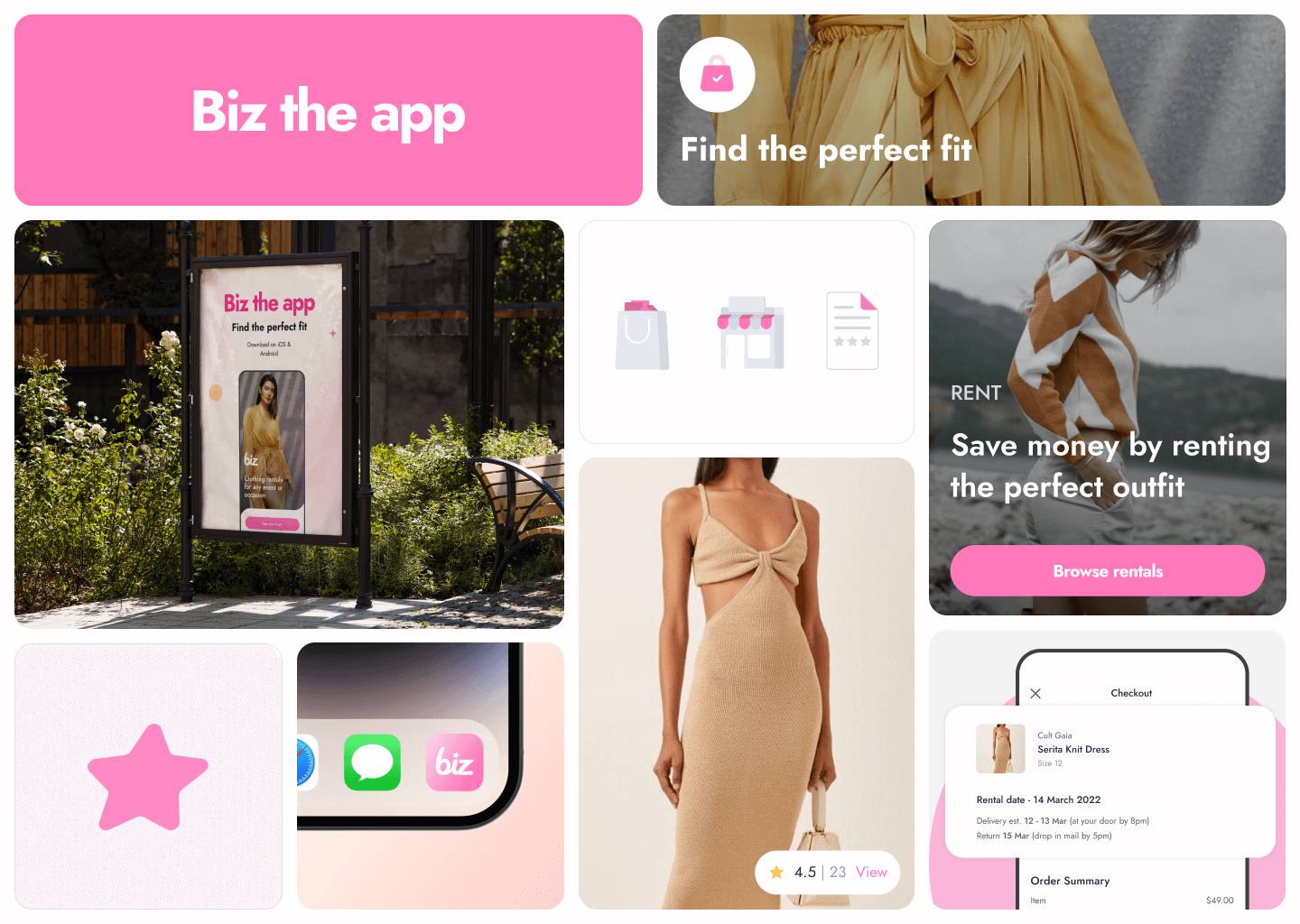 A strong visual identity, a dynamic content pipeline, and quality photography were key to building trust and growing the biz the app user base.
We developed a contemporary visual identity for biz the app that would appeal to younger generations. This included a logo, colour palette, and topography. 
With a focus colour of pastel pink, we also brought plenty of breathing space to the app with subtle tones of charcoal, white and black. This ensured the design didn't compete with the product centrepiece – the dresses and other clothing.
A challenge in bringing a marketplace idea to life is ensuring a sufficient pipeline of content. So, Amelia actively built a strong network of individuals with a stock inventory that wanted to lend out quality clothing. 
Then, when the time came to go live, there were a lot of people on the platform with dresses ready to lend out. 
To strengthen the launch of this contemporary and quality brand, Amelia paid close attention to the power of photography to sell a product and ensured sellers used professional photographers. 
The visual identity, content, and photography elevated and positioned the product as a trustworthy, affordable, and sustainable way to enjoy the latest trends.
Our focus on creating a safe and secure space for people to transact also extended into the experience design. Once users had been drawn to and downloaded the product, it was important that we helped them to engage with the product and, ideally, transact.
This meant keeping the 'flows' or steps throughout the product as minimal and simple as possible. Core to this was striking the right balance between providing and seeking enough information to keep the experience safe and secure, while removing unnecessary hurdles to a transaction.
We also considered ways to create a seamless marketplace and onboarding experience. This included browse, search, filter, profile creation, and identity validation functionality.
With essentially one chance to demonstrate value to the user once they download the product, we ensured that they would have a chance to really see 'under the hood' of biz the app.
It was important that they would be able to explore and understand the opportunities that biz the app opens up to make money, save money, and reduce environmental impact.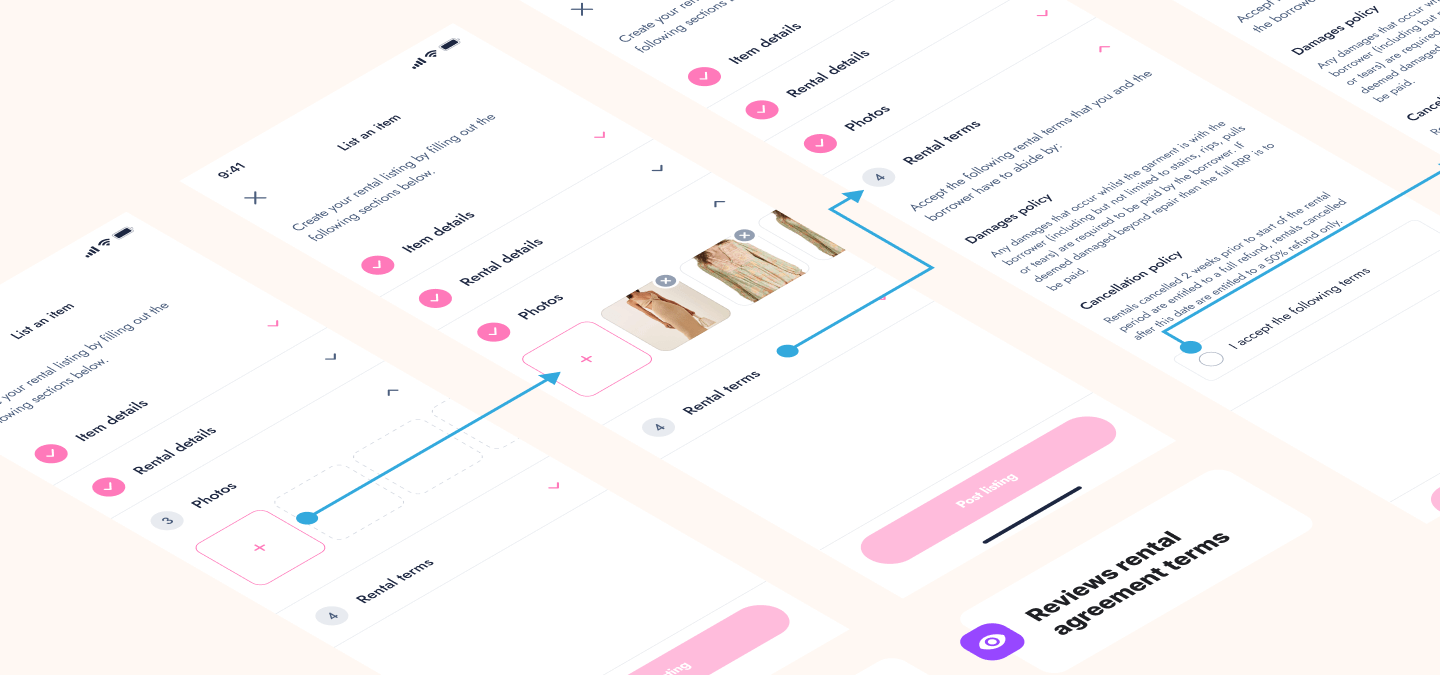 With our experience in building marketplace solutions we were aware of key risks, including supporting status and payment flow variations.
Marketplace solutions deal with money paid from one individual to another. This is in contrast to processing a credit card – for example when you pay for a meal at a restaurant.
To minimise risk and streamline the app development process, we've found that it helps to tightly define use cases that we're trying to achieve and keep these to a bare minimum.
We then add variations on those use cases as the need arises, essentially building in technology automation when there's enough demand for it. The core principle is to not over-engineer every possible use case for money flows, or disputes that may happen.
It's important to build the product first and foremost, and then the technology to support the needs and preferences of the growing customer base.
Are you interested in building an app? Talk to us today.