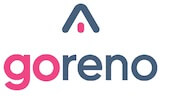 GoReno Home Renovation App for iPhone, Android and Web
Like many homeowners, Joel Carroll has experienced the rollercoaster of project managing home renovations. He knows that the end result is hard won. This sparked his idea for GoReno, a new home renovation app. With GoReno, everything is at your fingertips to find quality tradespeople and project manage the home renovation of your dreams. 
Wave Digital collaborates with startups on building their digital business from the ground up, and Joel approached us to help bring GoReno to life. We collaborated with Joel on everything from strategy, through to app design and app development. Now, GoReno is simplifying the home renovation process for homeowners and tradespeople.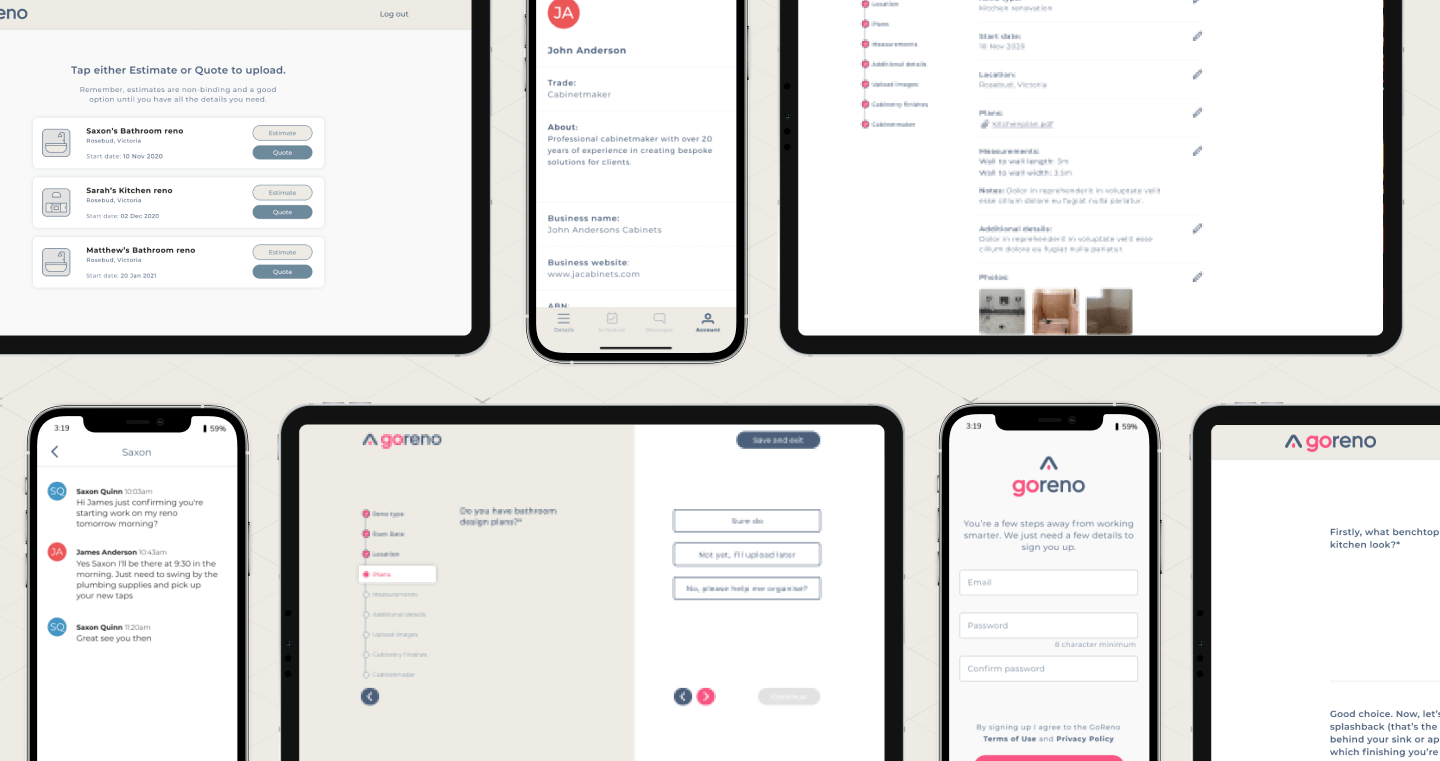 We began the app strategy process by identifying challenges experienced by both sides of the home renovation market: tradespeople and homeowners. Through competitive benchmarking, we saw that other home renovation apps did not provide good quality leads for tradespeople. Some even spammed them. Tradespeople needed good quality job leads, in their local area.
We also saw that homeowners were finding it hard to connect with enough high quality tradespeople. They often needed to find a dozen or more quality tradespeople. Some homeowners pay a builder to coordinate everything. But many take on this challenge themselves and become overwhelmed. 
To begin to address these challenges, we decided to initially focus on a small geographic area: South-Eastern Melbourne. This would enable us to leverage Joel's relationships with quality local tradespeople and run targeted ads for quality leads. It would also provide local homeowners with choice and quality control.
We also discovered that homeowners were overwhelmed trying to plan and track their home renovation. So it was important that the home renovation app would not only unlock a curated list of quality local tradespeople. It also needed to provide end-to-end home renovation project management tools. This included everything from managing quotes and estimates, to communication and scheduling.
Throughout the strategy stage and beyond, we also supported Joel with his entrepreneurship questions around:
Legals

Intellectual property

Pricing

Business models

Go-to-market strategies

General advice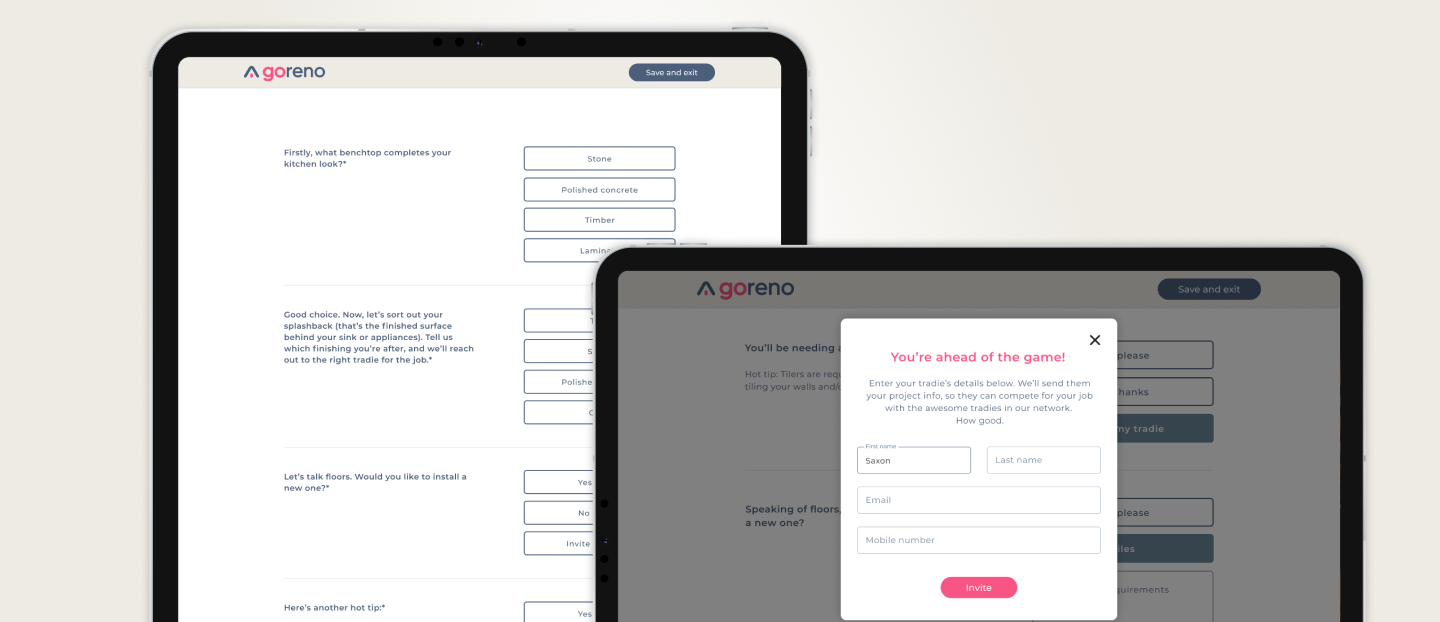 User experience design
With strategy locked down, we turned our attention to designing the GoReno home renovation app user experience (UX). This covered aspects such as user flows (moving through the app), user stories (perspectives on app features), and wireframes (the app framework).
We considered the different ways that homeowners and tradespeople use technology. Homeowners prefered a web app to use on their home desktop or laptop. In contrast, tradespeople prefered a mobile app to use on the go. This insight informed the design of three key pillars for the GoReno app suite:
Integrated web app

– for homeowners

iPhone and Android app app

–  for tradespeople on the go

Admin web app

– for the GoReno team to work behind the scenes
We explored how tradespeople and homeowners would interact with and experience the integrated product. It was important to strike the right balance between sourcing key information for tradespeople, while not being too onerous for homeowners. 
For example, to make onboarding fast and easy for homeowners, we broke it all down with a form wizard. Homeowners complete questions one-by-one, and proceed to the next step. A visual indicator displays progress and access to GoReno is unlocked. This reduces the data entry burden, maintains engagement, and delivers tailored information every step of the way.
Brand, visual identity, and content
It was important to design a contemporary visual identity for the GoReno home renovation app. One that tapped into styles already familiar to the homeowner demographic. Our designers created a compelling visual identity system of logo, colour, typography, grid, and graphics. 
In addition, our content expert crafted brand messaging that resonates as separate value propositions for homeowners and tradespeople. GoReno could apply this messaging across all of their channels beyond the app.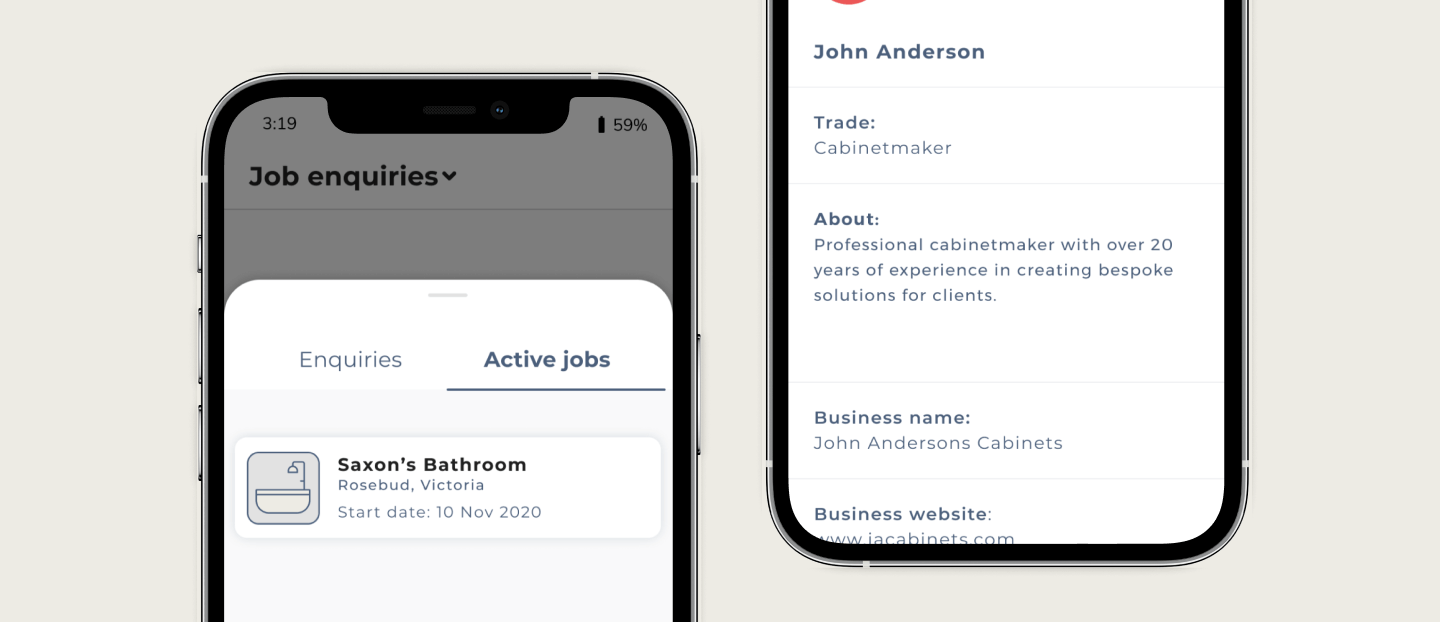 The GoReno home renovation app development process was complex due to its size. It involved building three apps with interrelating user groups. This included a web app for homeowners; an iPhone app and Android app for tradespeople; and an admin web app for the GoReno team. For a smooth development process we used a sprint-based model that encompassed the three streams.
Our team is fluent in many contemporary app development languages. For this particular project, we used React Native for the iPhone and Android app for tradespeople. For the web apps for homeowners and the GoReno team, we used React on the frontend and Rails on the backend. This was hosted on AWS cloud infrastructure.
Are you interested in building an app? Talk to us today.