Fortium Mobile App
Fortium is a security guard marketplace connecting businesses with security guards. The Startup is the first of its kind to offer a digital platform for booking and paying guards, providing businesses with more choice about who they use for their security. Rather than relying on an agency, businesses can browse available guards, their qualifications and experience. They can then send job requests, confirm shift details and arrange secure payment – all via the Fortium App. For security guards, the app offers real-time job notifications, communication and confirmation of work. Wave Digital worked with the founders to refine their product strategy and design and prototype the Fortium App.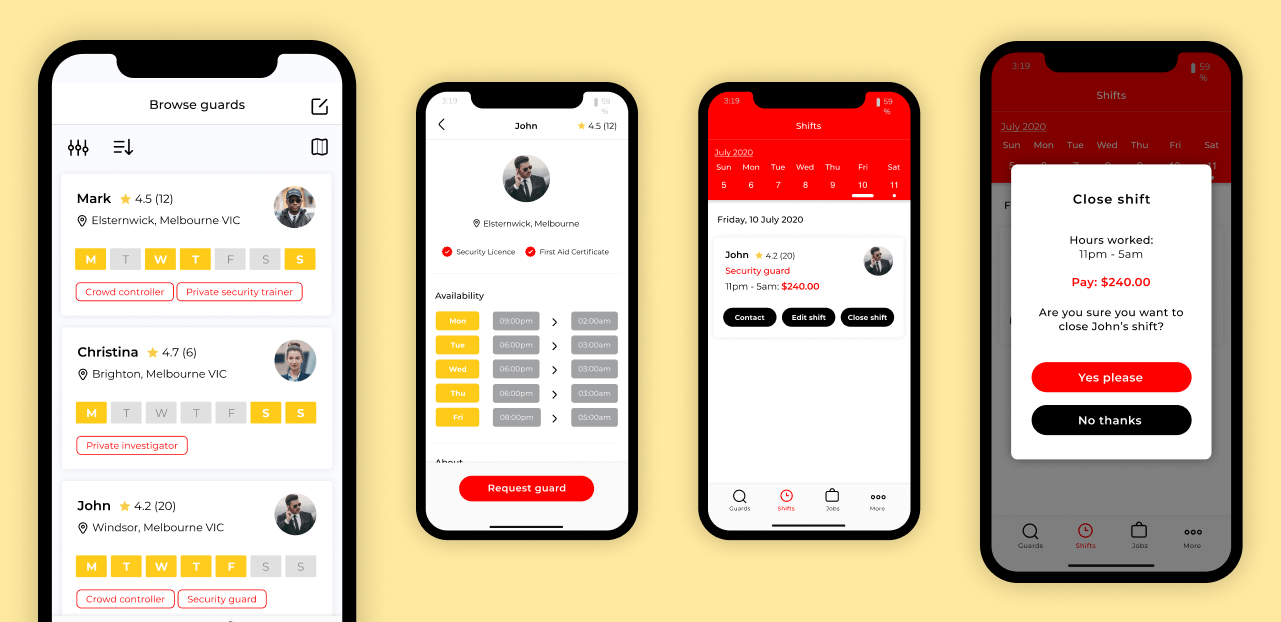 "We were very happy with the result. All the tips and tricks during the process were really helpful. In terms of polished design, front-end landing page, videos and prototype provided we loved it. Great service and great follow up."
– Husain Qassim, Founder and CEO, Fortium Security
As a Startup, it was important to create a product which would solve the core problem in a unique and innovative way but without costing the earth. With this in mind, Wave suggested a staged approach. It first involved creating a landing page for Fortium Security to gather interest from both sides of the market while exploring potential investors and partners. Manual matching could occur initially and then should that prove successful, the founders could start building out the application to automate the process.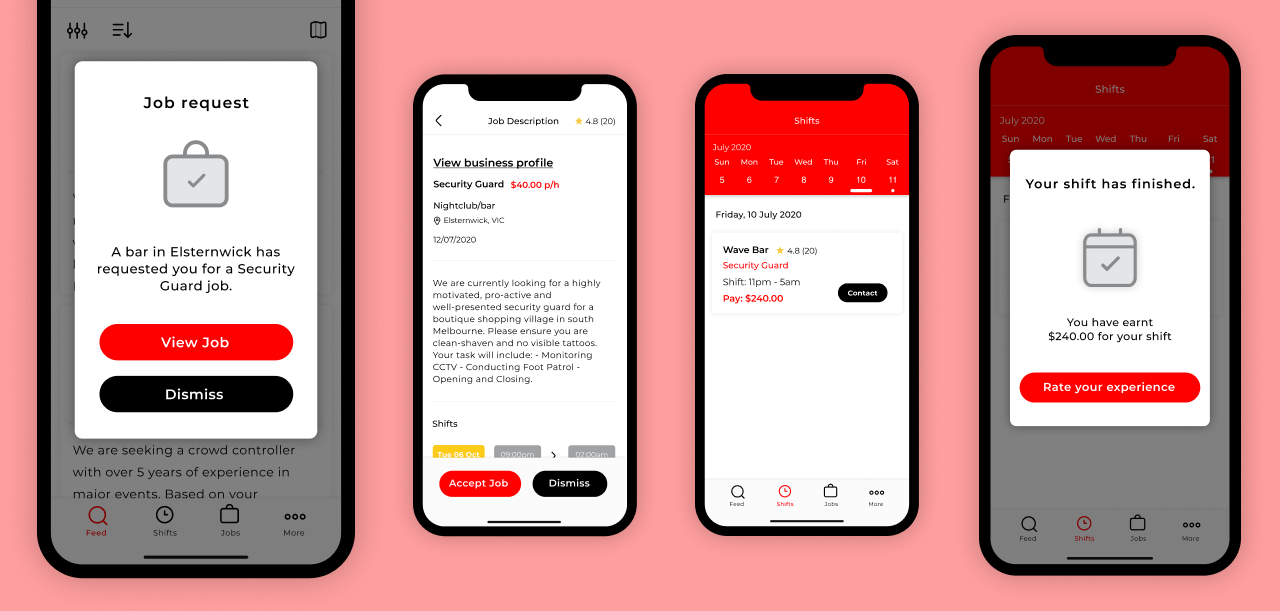 As part of the branding process, we first provided them with a range of logo concepts and colour options. The founders were attracted to strong statement colours and imagery which are reflected in the red, black and yellow colour palette used on the landing page and within the product. The approach to creating the landing page enabled the founders to own the content including providing them with the flexibility to add their own registration pages.
Our app designers worked with the Fortium Security founders to determine the ideal user journeys for each core function of the app. We then created some block frames (block frames are a very low fidelity version of a wireframe) to quickly layout the screens required for the prototype. This was followed by more detailed wireframes and then a polished set of user interface designs. Finally we brought the designs to life in two clickable app prototypes – one for businesses and one for security guards.