Investor Portal Web App
CXi Software are a FinTech Startup providing digital technology for registry, regulatory compliance and investor engagement. They approached Wave Digital to provide product strategy and UX and UI design services for an Investor Portal, a new product offering for their clients. Wave designed a web app that supports the day-to-day management of clients and registries for investment fund managers, including enabling applications to a fund.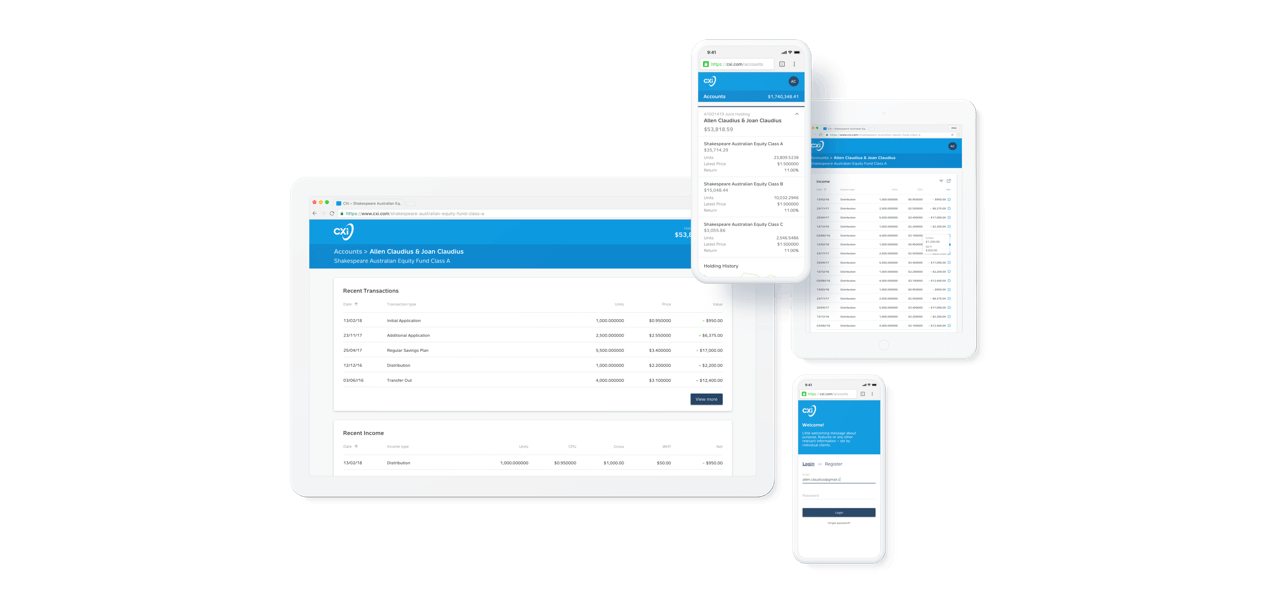 "Exceptional service provided by Guy and the team at Wave Digital from ideation and throughout the design consultation process. Guy's team delivered a superior final product by leveraging their innovative design expertise. I would highly recommend Wave Digital."
— Adam Gernon, Chief Technology Officer, CXi Software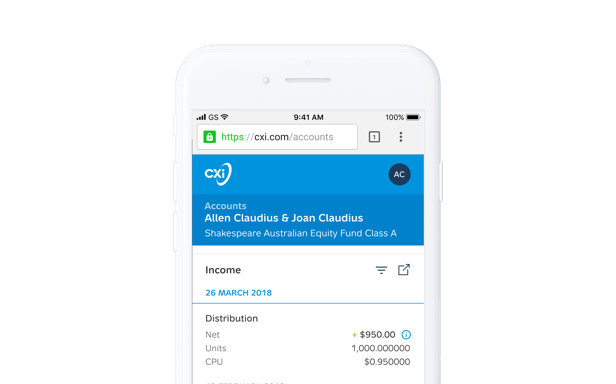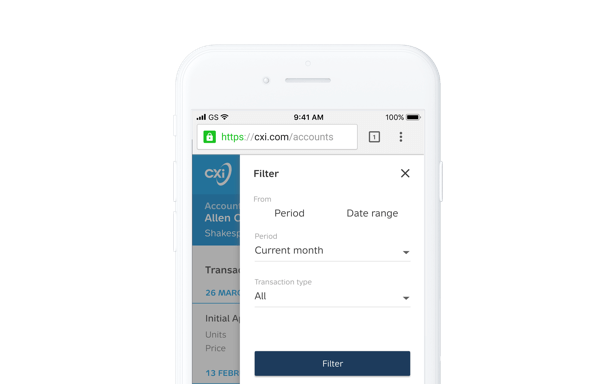 Wave Digital worked with CXi Software's agile team to break up the engagement into two stages so that the product could be delivered to their clients quickly and iteratively. The goal for the first stage was to deliver designs for an interface that would enable investors to have read only access to their investments and basic account management. The second and more complicated stage was to facilitate the application and redemption process for existing and new investors.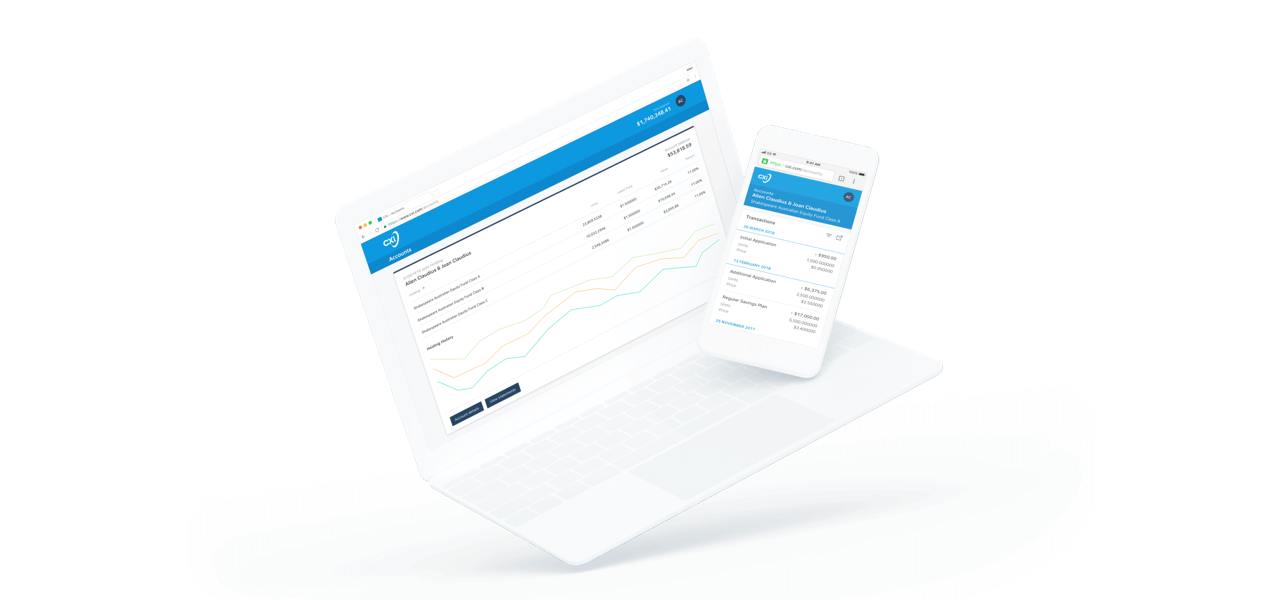 The interface design needed to be professional and flexible in any colour palette as CXi's Investor Portal would be white-labelled across all their unique clients. Creating a design system that allowed for personalisation without sacrificing the integrity and usability of the design was essential. Ensuring fixed design elements, such as typography, typographic colour, iconography and the responsive grid system, were well-considered and structured allowed for the rest of the interface to be changeable.
Developing a mobile-first design meant highly detailed data such as transaction tables and graphs would work just as seamlessly and appear as user-friendly on the smallest mobile screen as it does on the desktop. Resulting in a product that functions at its best for any user.