Aeon Timeline iPad App
Wave Digital worked alongside the product owners of Aeon Timeline to design the Aeon Timeline iPad app. Aeon Timeline takes visual timeline software but greatly extends and improves it. Featuring extreme customisability and easy navigation, the app also includes a suite of tools to help users plan, map, visualise and project manage. The Aeon Timeline iPad app was designed to give their dedicated users – creative writers, project managers, case managers, lawyers, historians, and students – flexibility and mobility when planning their projects. Wave provided a fresh new user interface design, and translated complex user experience patterns from desktop to tablet.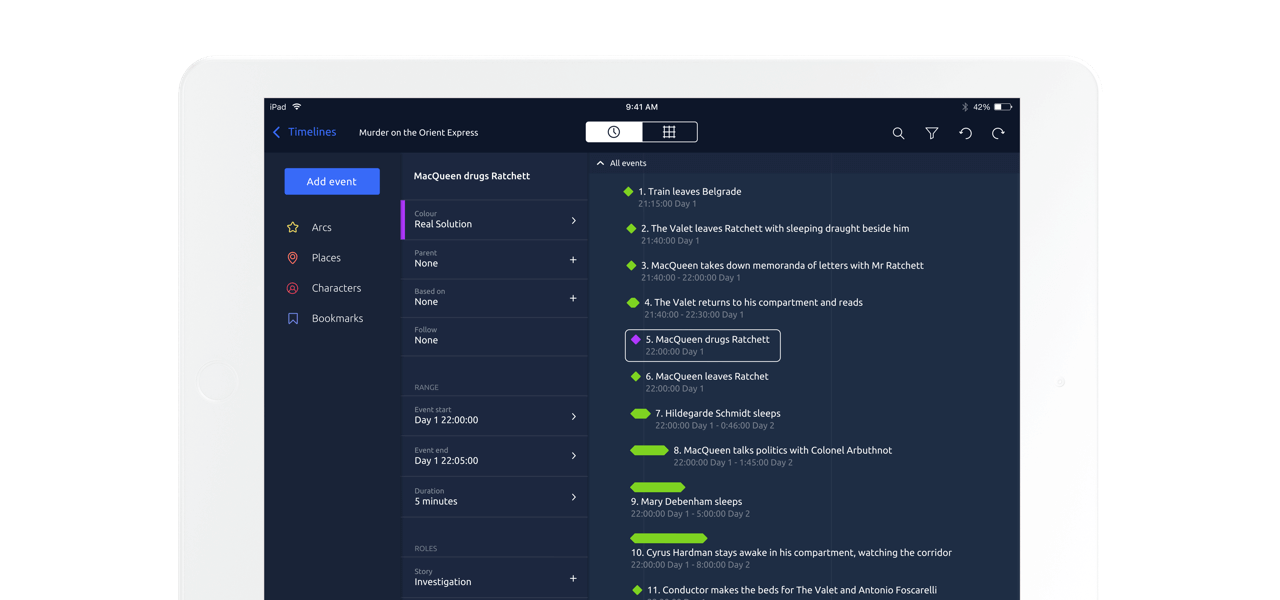 "After meeting with half a dozen agencies, Wave stood out with their unique mix of professionalism, flexibility, and eagerness to collaborate rather than dominate the design process. We were thrilled with the quality and efficiency of their design work, and didn't hesitate to return to them for subsequent projects."
– Matt Tobin, Owner, Aeon Timeline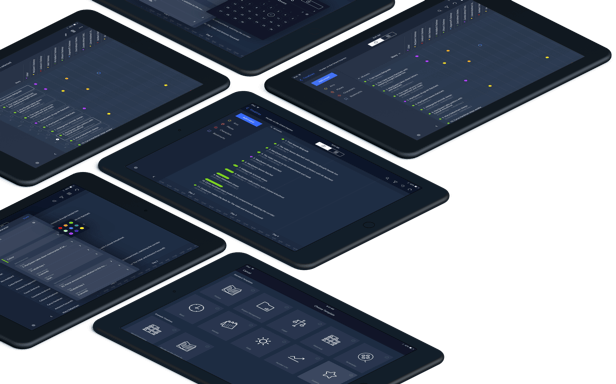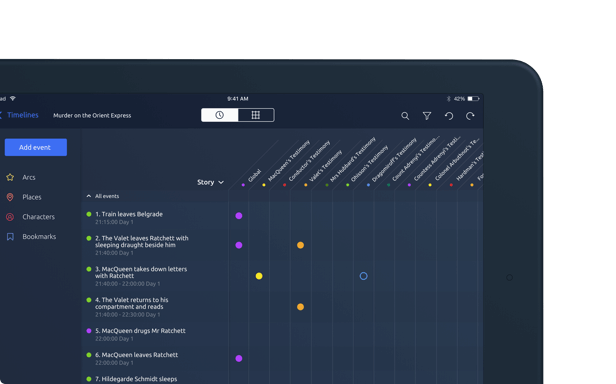 When creating a companion application for a feature-rich and highly customisable piece of software like Aeon, it was important to define features and goals for the iPad app and not simply to reproduce it. Every platform has its own nuances and capabilities. So for this project using the unique abilities of touch screen and multi-touch gestures helped elevate the iPad app to be incredibly useful in conjunction with the desktop app, but also as a stand-alone product.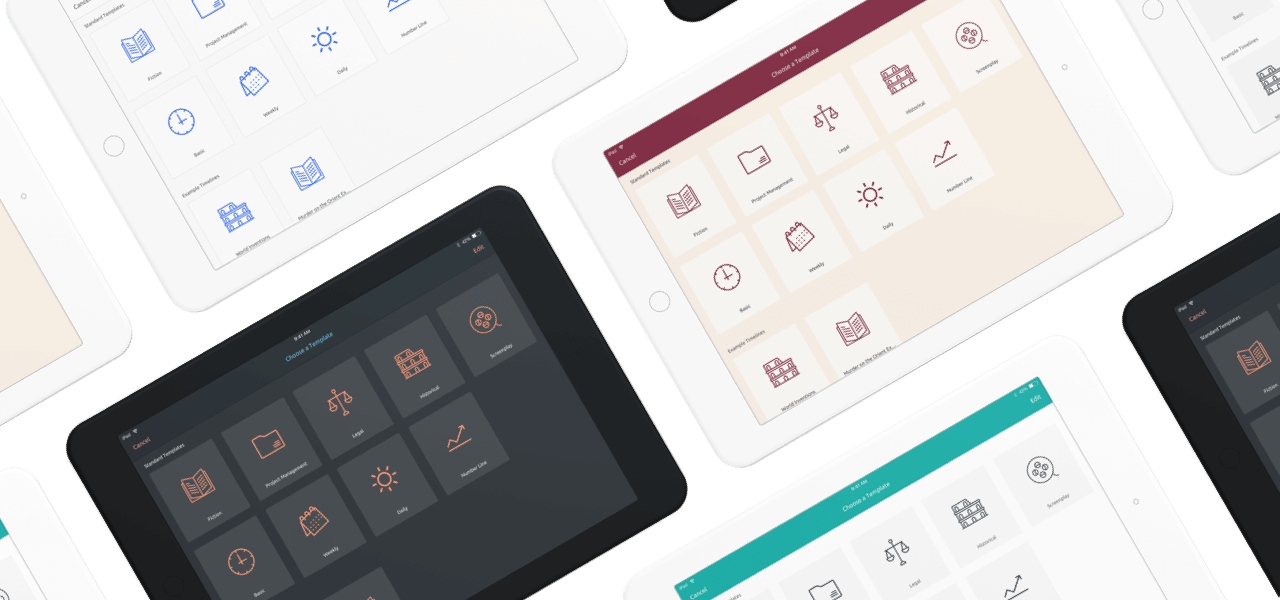 One of the main goals of this product development was to completely redesign the visual interface for iPad to give it a unique and fresh feel without being constrained by the pre-existing aesthetic and interaction patterns of the desktop app. The majority of the app design phase was developing specific interaction flows and behaviours that not only enhanced the visuals but communicated functionality to the users. Simplifying a complex tool to look clean and unique, while still offering custom personalisation through different themes and modular interface elements.