7 reasons your business needs an app – and 1 reason it may not!
28 June 2017
Choosing technology for your business is a bit like checking out the menu at your favourite restaurant: Everything you could possibly want is at your fingertips – you just have to decide what's right for you. A website and social media presence is mandatory for many modern businesses and increasingly, so too is a mobile app. But do you actually need one? Below are 7 reasons why your business needs an app, and one reason it might not.
Apps can help solve your customer's needs
Where apps shine is when you want to leverage mobile technology to answer a specific challenge or solve a unique need or problem. And the biggest advantage for mobile apps comes from hooking into mobile devices. They constantly move with people and offer significant capability in their own right (eg. hardware, location tracking, camera phones).
A recent example of this was when the Royal Automobile Club of Tasmania (RACT) approached Wave Digital wanting to tap into smartphone technology to help learner drivers in Tasmania. Wave Digital created the RACT Learner Driver App that allowed these drivers to log their hours using their phone's GPS. "This not only removed the physical burden of filling in a logbook,'' says Guy Cooper, Managing Director of Wave Digital, "but it also made it easy for the drivers to complete their recording requirements. It engaged them in the process through technology that was well within their comfort zone. The results were instant – and accurate. All they had to do was download the app and they had access to their logs anywhere at any time. No more hunting for pens, logging their kilometres driven or lost log books on the customer's side and no more time-consuming manual inspections of figures on the client's part."
Apps can save time and streamline business processes
There are multiple examples of businesses that have capitalised on apps to streamline day-to-day services for customers. A great example is Agentplus. Wave Digital built the Propertyplus App that enables property owners to have complete visibility over their property file allowing them to see real-time information about their property. It also enables them to communicate easily with their tenants. "Replacing paper forms and manual processes is a simple way an app can help businesses save time and streamline" says Guy Cooper. "Not only is it great for customers, it can also make a big difference to your staff."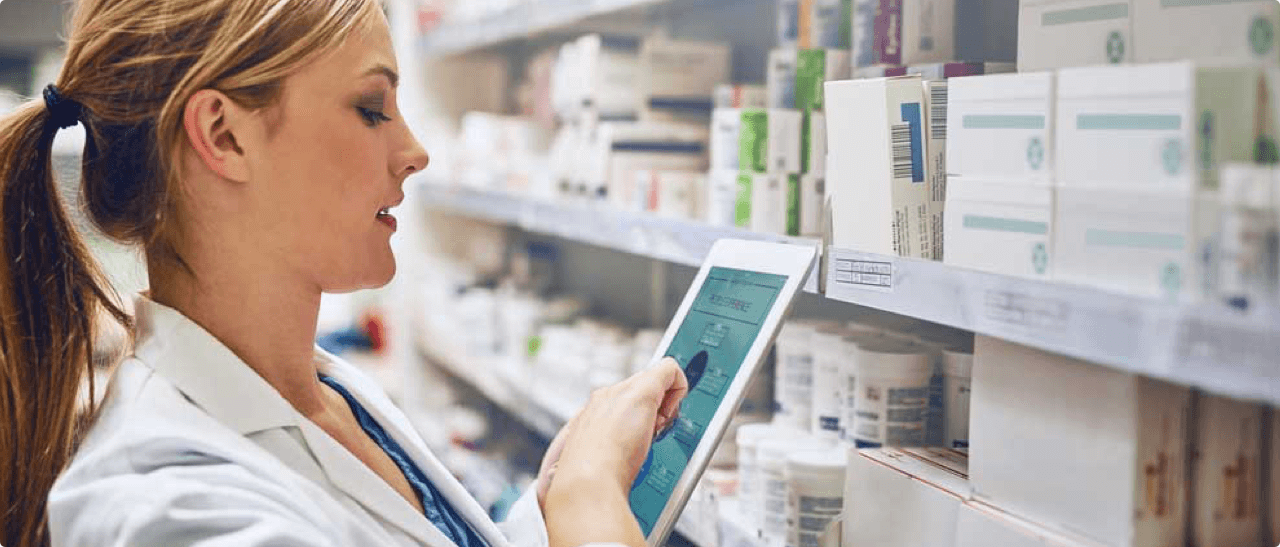 Apps can help you deliver (quickly and painlessly) services your clients are asking for
When thinking about whether your business needs an app, you need to be very clear about the motivation behind it. A crucial focus is identifying the problem or situation it needs to address. One terrific example is VicRoads, "which needed a way to answer customer demand for real-time information and updates on emergencies across all kinds of devices, not just desktop,'' adds Guy Cooper. This meant there were some unique issues to consider, such as how to best present large amounts of data in a way that wasn't overwhelming.
With this in mind, Wave Digital created a suite of journey planning apps - under the umbrella of VicTraffic - that offered a high degree of customer personalisation, such as the ability to see just events or road closures. Other info streams included how heavy traffic was on main Victorian roads and also travel times on major motorways, all using responsive design principles to ensure equal functionality on all devices. And the results so far speak for themselves, with more than half a million downloads, echoing its precision customer targeting and also adding credibility to a government agency and its brand.
Apps will help to evolve your market – or to create new ones for your business
For the right business, apps can also be a terrific way to target a potential new market or sector. In some cases this could be an avenue to reach a new demographic, such as tech savvy youth customers who mightn't visit a bricks and mortar store but will engage with a label digitally. But it can also create opportunities for B2B. Remembering that a key motivation for app development is to solve a particular need or problem, your business may create a solution you then identify as having industry wide applications. And that can create a potential new sales channel.
An example of successful B2B is again Agentplus. The leading Australian property management services provider commissioned Wave Digital to develop an app to help investment property owners manage their asset with full visibility – from inspection reports to financial statements and maintenance notifications. But by building in a white labelling feature during the app design process, they allowed for re-branding with personalised logos and colours. This created a product that could be adopted by other real estate clients, thus creating a ready-made sales opportunity that itself turned into a stand alone business. So, the key message here is to identify a need and find a way to address it in a way that might be attractive across your wider industry and, if you're really lucky, across other industries, too.
Apps provide an avenue to expand into mCommerce
Mobile commerce (mcommerce) capabilities offered through an app can serve as a powerful tool in the retail space, particularly with the way products are presented. However, this isn't just about offering a mobile version of the website, but instead about taking the opportunity to do things differently, from harnessing the power of swipes and pinch-to-zoom when showcasing items for sale, to setting up push notifications that offer a discount when items are placed in a wish list.
The key is to understand context, and to know, for example, that the customer could be on a bus while using the app, or watching TV on the lounge. So, the idea is to design for why people will use the app, where they will use it and how they will interact with it. If you can match with all these points, you then have a prime opportunity to leverage a sale. Great examples are Wave Digital's work with Arro Home and Aspire Learning Resources.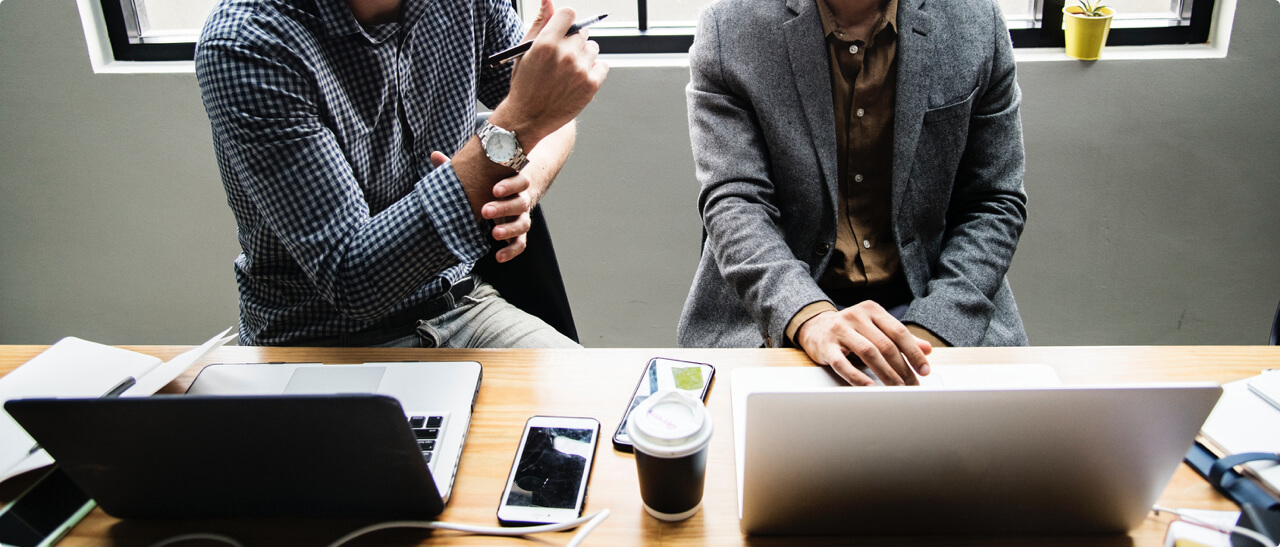 Apps can drive and increase engagement
Sales channels, customer contact points, business efficiencies and targeted information delivery can all springboard app development, but for some businesses, engagement can be both the means and the end. One example of this is the membership-driven Victorian branch of the ANMF (Australian Nursing and Midwifery Foundation), which was looking for a way to better engage with a younger audience. Part of this approach was a decision to move away from traditional printed diaries at the request of members, who instead wanted digitisation – a move that also offered a cost benefit for the organisation. But the major plank of the strategy, in consultation with Wave Digital, was the creation of the ANMF Diary iPhone and Android app that would engage this younger audience – one that carried a phone, not a diary.
The app does this in part by providing them with tools to simplify their working days, such as a shift planner and dosage calculators. The vision was to create a product that members would pull in and out of their pocket all day. As Guy Cooper says, "it wasn't to produce, or to tell them about an event, but to build engagement among its 76,000 members. And the app worked brilliantly, with the ANMF reporting almost 20,000 of its members have downloaded the app so far."
Apps can be new and lucrative assets for your business
Although app development can sometimes be perceived as mainly for the big end of town, it's actually relevant to any business that can justify the investment. "The trick is to understand that success isn't only measured in the traditional way" says Guy Cooper. "Yes, it could be about saving money or boosting sales," he adds, "but it could equally be centred on developing an app that makes it easier for suppliers or staff to engage with a business, or to help improve service delivery. In these cases, then, it's not about serving as a marketing tool but about creating business efficiencies.
It can also be about keeping the business relevant. "Many companies are apprehensive about the digital space," says Guy, "but it's still incredibly important for them to keep up, and an app can be one way for them to innovate and leverage technology to do business better, for employees, for suppliers and customers." So here, it's about creating an asset, one which is not tangible but which will give a return on investment when done correctly. It just needs the right mindset.
Other advantages of apps can be a visibility boost (apps being more immediately visible on a device than a website) where the download enjoys ongoing engagement, an avenue for direct marketing (where data is used properly to offer personalised, contextualised and relevant information when it is most appropriate to the customer, not the business), and the perception of more immediate contact with brands than something like an online content form. "So," says Guy Cooper, "the question is not why you need an app, but what an app – preferably custom designed to offer something more than what everyone else has - can do for your business."
Where your business doesn't need an app
"The answer,'' says Guy Cooper "is that apps are not for everyone. Although there are lots of ways your business can benefit from building an app, either for your own business or for your customers, there are times when you just don't need one. A good example is if you just want to produce and communicate information, websites and social media are still viewed as the way to go." The first question is to look at what you're trying to achieve and whether an app can be part of the puzzle or the whole solution. It's about pinpointing the problem and looking at how you can leverage technology to solve it. "If an app isn't part of that solution, then don't go down that route" says Guy "However, nine out of 10 times, apps are not only capable of solving a business problem, they can actually benefit your business or your customers in other ways".
Interested in building an app for your business? We would love to hear from you.