How to choose an app developer
20 June 2017
Finding an app developer isn't difficult - but finding the right one to build an app for your specific business or your specific idea can be more challenging. Why? Because app developers have varying levels of experience and expertise, and vast differences in their understanding of app development, including aspects such as customer research and marketing. Choosing the right developer can make the difference between your app being a hit with your customers and it being something they'll never use. So, it's crucial to perform a little research. Here are nine questions to ask yourself – or your potential app developer - before signing on the dotted line.
1. What experience do you have developing apps?
It may sound obvious but does your prospective app developer have any real experience developing native apps? Anyone who has completed even the most basic online app development course can dub themselves a mobile developer, but be sure to ask them to show you what apps they've built. If a developer's repertoire comprises mostly template rebuilds or smaller apps on a platform other than the one you wish to build on, they may not have the experience necessary to properly pull off your job. That's why you need to look for an app developer who has experience building mobile solutions for trustworthy brands and credibility because they've developed complex apps before.
2. Have you worked in my industry/category?
While you wouldn't necessarily discount a mobile app developer who hadn't built an app within your industry, it's always wise to ask this question. If they have worked in your industry or category, it means they've likely tackled some of the same problems that you'll be trying to solve. They may have worked with others in that industry and, therefore, have proven ability in that sector. It also means they can hit the ground running faster than someone who hasn't worked in the industry and have a better understanding of the space you're entering better than a developer who has never worked in it before.
3. Do you have experience with my platform/s of choice?
Though there are a number of third-party app development platforms that allow developers to write code once then deploy it to other platforms, writing code native to the iOS and Android ecosystems is always the preferable option if cost permits. Writing code-native to the iOS and Android platforms allows developers to design a seamless user experience and properly leverage the device's operating system and the device hardware, something which is difficult, if not impossible, if you use a cross-platform development tool. An app developer that specialises only in iOS apps may not have the grasp of the Android platform your app will require, though this won't matter if you're only developing an app for, say, Apple devices, of course.  
4. Who's on your team?
There will be projects that can be completed by a single developer, but if you're creating a bigger app or, perhaps, looking to digitise your business practices, you might want more than one experienced person working on your app. Ask your developer who is on their team – if, indeed, they have one – and look them up online or on LinkedIn. Where have their team members worked? What positions have they held? What qualifications or experience do they have? How long have they been in the industry? What apps have they built? While we would never discount computer science students and newly minted graduates (think Steve Jobs, Bill Gates and Mark Zuckerberg), it's not terribly likely that the duo of graduates offering to build your app at a bargain basement price will be bound by the same legal, intellectual property or security considerations that a dedicated app building company or full-time app developer that is registered as a business would, so be wary.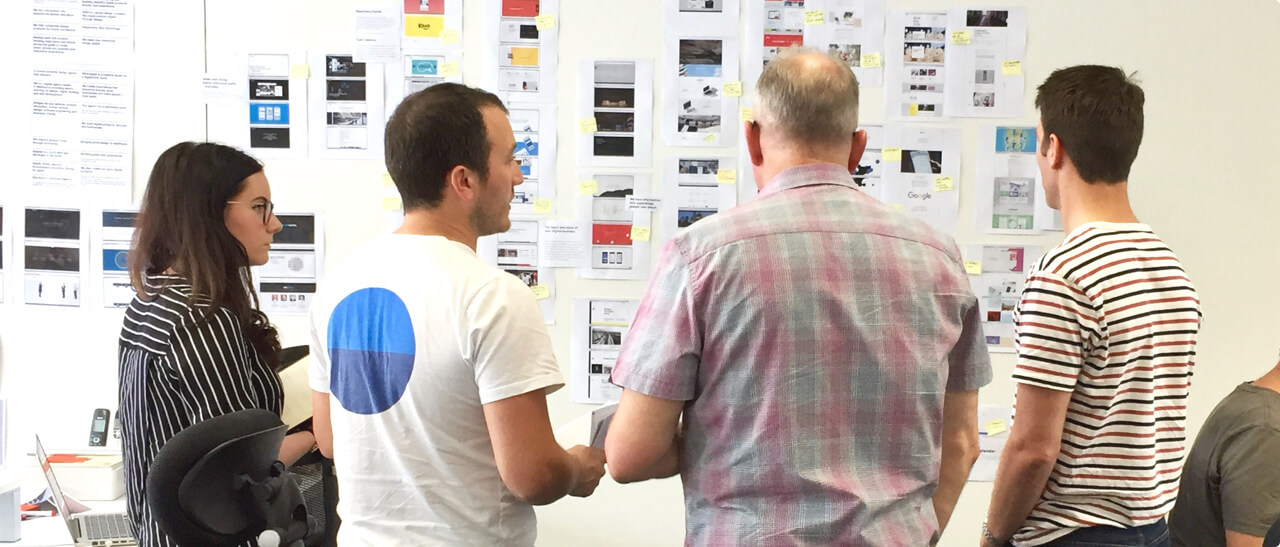 5. Where can I download your app?
If you can't find any of your prospective app developer's work in one of the mobile markets, ask them for copies of apps they've built in the past – and they should hand over those details with pride and enthusiasm. If they don't, watch out! Yes, some of their work may be confidential, but it's unlikely that everything they've ever built was confidential. If that is the case, however, get them to walk you through the apps in person so they can show you what they've developed and you can get a feel for their products and quality of work. If you do get hold of apps from their portfolio, play with them. Don't just download them and peruse the first few screens, use them! Try to break them. Think about what you like and don't like about their work and think about how this style would translate into your app, if they were chosen to build it.
6. How do your apps look?
Consider how the products they've developed look visually. How are they represented, not just in their apps, but on their websites and walk-throughs? How do they present their work? Do you like the look of it? How would you feel if your app looked like the apps in their portfolio? The quality of their app and the quality of its overall look and feel are crucial. Modern customers are very savvy and work with products like Facebook and Google's products every day, so they're used to high-quality, easy-to-use software and they know intuitively when something is off visually. This is particularly try when it comes to users of each platform who are used to different usage patterns, and if you want to impress your audience then it is advisable to design for each platform separately. Does your app developer have an in-house designer or does the programmer create the designs themselves? Think about all these things because if the interface is ugly or unusable, your customers won't give you a second chance, they'll just delete your app or leave a potentially damaging review!
7. Where is the team located?
This is another really important question. There are plenty of skilled and talented app developers located in cities and countries outside your own but what is important is will you have access to them, even remotely? Outsourcing your app development may seem cost effective in the short term, but in the long term, it can be problematic. For example, will there be language barriers? What about security of your code? Whose IP and consumer laws will your programmers be bound by and, should anything go wrong, is your code safe or will you get your money back? What about timezones? Will you have access to the programmers or do you have to go through myriad Account Managers scattered across the globe? Something always gets lost in translation, and different time zones can lead to lengthy delays.
Designing and developing a successful app requires a close collaboration between experts in your business and the app development agency. Your app agency side of this collaboration includes product, design, creative and technical experts. The ability to have those experts in a room side-by-side with stakeholders from your business is invaluable and something you can't achieve with an offshore team. Building an app always includes a trade-off between time, cost and quality - you can only ever choose two, so the question to ask yourself is which of the three is likely to be impacted if you choose an offshore team, and are you happy with the impact of that decision on your brand?
8. Will they provide references?
Will your prospective app developer provide you with references from previous customers? If not, you need to ask yourself why. Do they have something to hide about the way they work or how they handled previous projects? Random testimonials on the developer's website are one thing (and they're only any good if there's a verifiable name and company attached to them), but being put in touch with a customer you can talk to offers a whole other level of assurance for your future investment. Ask references about the developer's previous work and their interactions with them. Were there any issues? Did they make deadlines? Did costs blow out? How would they rate their experience with the developer overall? Better yet, ask them if they'd ever choose to work with the developer again. The answer to that question will tell you everything you need to know, but always keep in mind that there are two sides to every story.
9. How much will it cost?
Of all these questions, this is the one every single potential client will ask at some stage, but even though price will always matter, the fact is you'll always be able to find someone who can build your app (or say they can do it) within your budget. Frankly, you'll probably even be able to find someone who will do it for less, but cost shouldn't be your only driver when it comes to building an app for your business. In order to cut costs your potential app developer will also, likely, have to cut corners, whether that's the size and experience of the development team or the time they can spend writing your code, securing your app or designing it. Never, ever be driven solely by price because when it comes to building an app, you really do get what you do - or don't - pay for.
Looking for a Melbourne-based app developer? Contact us here.