2017 app usage snapshot: Australians. We really, really love our apps
07 July 2017
Note: Wave Digital has released an updated blog post using data from App Annie's 2019 and 2020 reports. You can find it here.
Australians love apps. We really, really love apps and, it seems, we love them more than users in most other countries.
According to the latest data from App Annie, which specialises in app market data and insights, Australians use, on average, 36 different apps per month. That's six more apps than the global average of 30 apps per months.

We also don't seem to mind cramming our phones chock full of mobile apps, about 100 apps per device on average. That means you'll find about 10 more apps on an Aussie's mobile device than you will on an American or European's device.

"Australians, in general, are pretty open to trying new things if they think it's going to improve their life,'' says Guy Cooper, Managing Director of award-winning mobile app developer Wave Digital.
"We're always willing to give things a go and we're very trusting when it comes to apps that might aid us in our day-to-day lives. Especially when it comes to things like health, finances and productivity as well as our favourite utility apps."

Utilities are the globe's most popular mobile app category
Indeed, one of the most popular apps developed by Wave Digital is VicTraffic, VicRoads' suite of real-time traffic apps. Guy's comments are backed by the App Annie data, which shows utilities (which includes web browser Safari on iOS devices or Google on Android) make-up the globe's most popular mobile app category. However, that is influenced by the fact that so many come pre-installed on those devices.

After utilities, predictably, users tend to download a suite of social media and communication apps, and, on average, of these apps, Australians use about 10 of them throughout a typical day. The company's research also showed that, though we are willing to try new things, when it comes to music, navigation, finance and travel, we find something we like and rarely try anything else.

But there are significant differences between iPhone and Android users, too. It seems, Android users tend to have more games on their phones (at least two) and fewer social media apps, while iOS users prefer utilities (about six on each device), social media apps (at least five) and more productivity and photo/video apps (about four per device).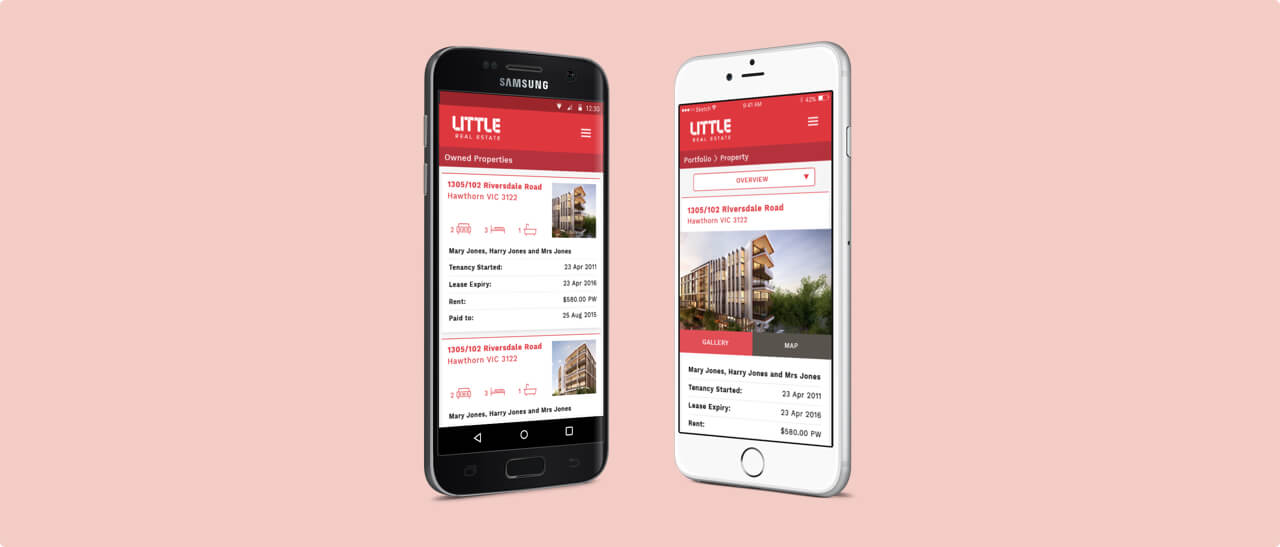 Productivity apps and utilities that track finances, accounts and spending, such as Agentplus, are hugely popular, not just in Australia, but globally
Given Australia's higher-than-normal usage of mobile apps, it's not surprising to see that our time spent using apps is up significantly. App Annie's report says that, year-on-year, we've gone from using apps for almost 100 minutes per day in the first quarter of 2015 to a whopping 130 minutes per day in the first quarter of 2017.

But, though these usage figures put us, roughly, on par with American users, we're actually still significantly behind our Indonesian neighbours who clocked an astounding 220 minutes+ in Q1 of 2017. That's more than four hours' mobile app usage per day!
"These figures are equally scary and exciting at the same time,'' says Guy, a trained Chartered Accountant, whose favourite apps include accounting app Xero and, of course, his personal banking app. "It's a little scary that we're so dependent on our phones and that we're spending quite a significant percentage of our day on them." 
But,'' he adds, "ironically, on the flip side, technology - and the apps using them - offer a huge and exciting opportunity to improve our lives and impact us in such a positive way. They save us time, money and effort which, in turn, frees us up for those important things… like interacting with people and the world around us!"
Thinking of building an app? We'd love to talk to you.