Milestones Web App
For the Mieux health Startup, the Mieux milestones app helps parents evaluate and track their baby's gross motor development from home. It provides an end-to-end experience for caregivers to feel confident and informed with their child's progress and what the next steps available to them are. The Mieux milestones web app enables the user to compare their baby's movements against a range of 3D animations and questions, with results displayed in easy to understand charts.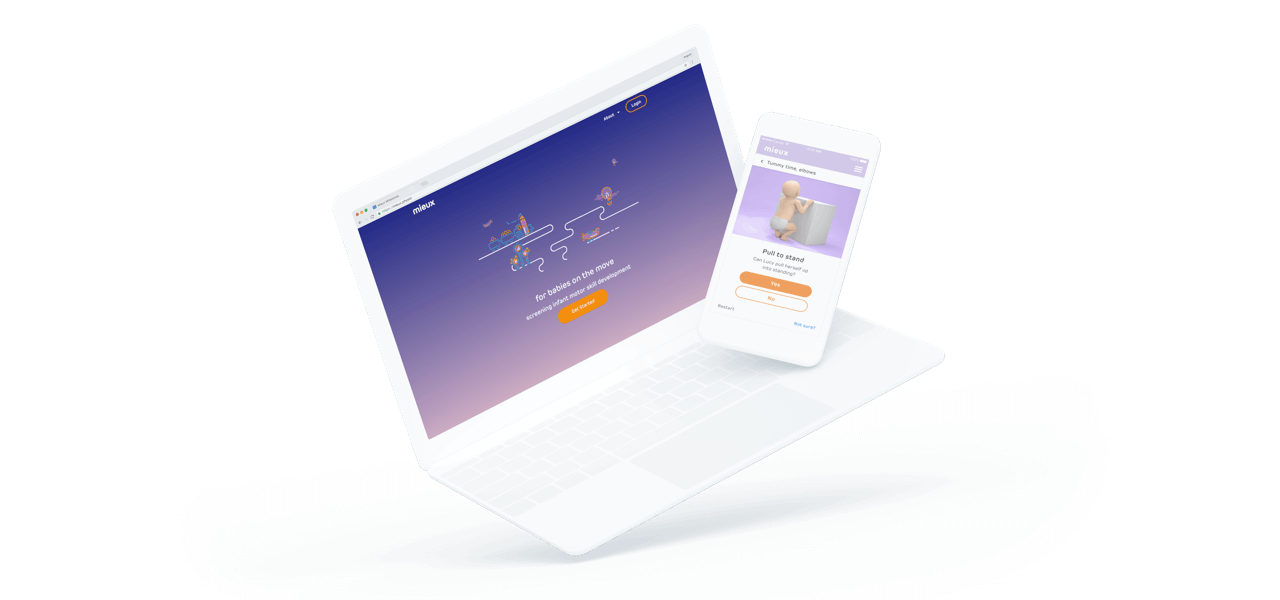 "Wave connected with why the web application was important – the bigger picture. This understanding allowed them to scaffold a functional idea, and build a truly engaging and accessible user experience."
— Dr Suzanne Long B.Physio PhD APAM Director Mieux Physio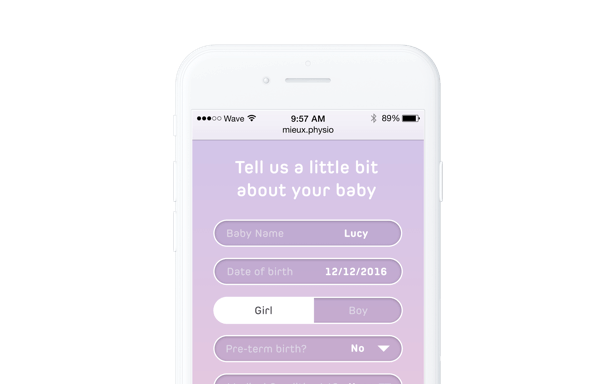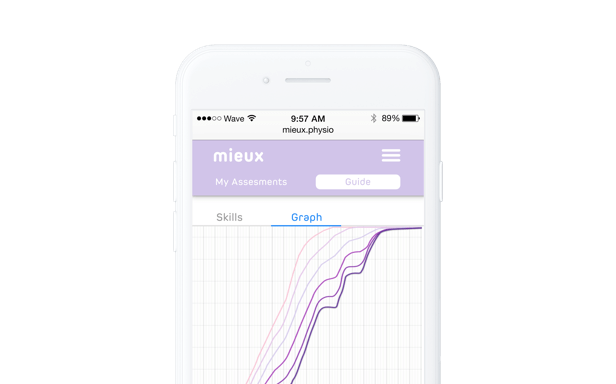 An essential element of this project was to enable caregivers to provide accurate, valid information about the motor skills their baby is able to perform. Mieux allows caregivers to identify whether their baby has gross motor delay, and if so, guides them toward accessing early intervention services in a timely manner.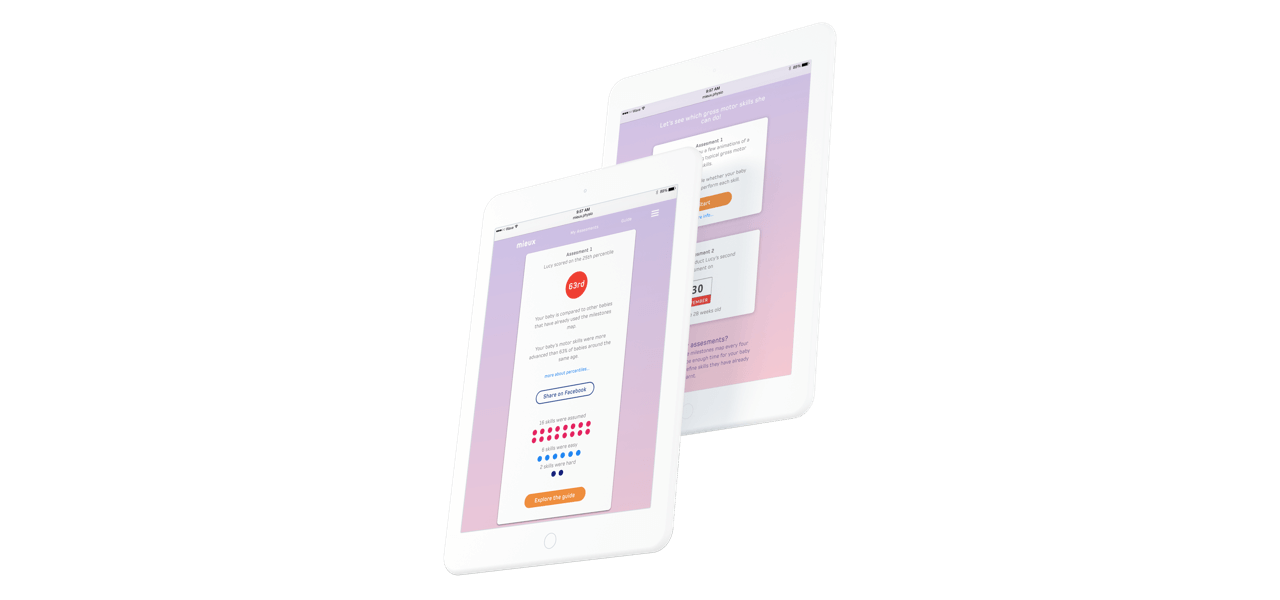 Mieux guides caregivers through a series of motor skill assessments presented using 3D animation. Combining these with gamification techniques, such as progress indicators, staged achievements and unlocking of content, the app fosters an easy to comprehend and enjoyable user experience through every touch-point in the app. Following the assessment, the app displays easy to interpret charts showing their baby's percentile rank, and if low, gives advice on options for appropriate follow-up support.
An algorithm guides the user through an assessment of appropriate motor skills for their baby. For example, a user that confirms their baby is competent at certain motor skills will view subsequent skills that are more advanced, yet making a selection that their baby has not achieved a certain motor skill will guide them to skills that are less advanced. The Mieux milestones assessment collates the results, and outputs a percentile rank of motor performance, as well as anticipatory guidance to the user.