OneBox Web App
Wave worked with IOTA to architect and design the OneBox Web App – the second half of the Internet of Things (IOT) equation: a software management application for operators to control special pressure pump infrastructure and a cloud-based architectural design to evolve into a cost-effective and modular multi-tenant platform.
IOTA is South East Water's product commercialisation arm. Their pressure sewer pumping hardware was so revolutionary that strong demand from international utilities companies mandated an aggressive commercialisation and rollout plan.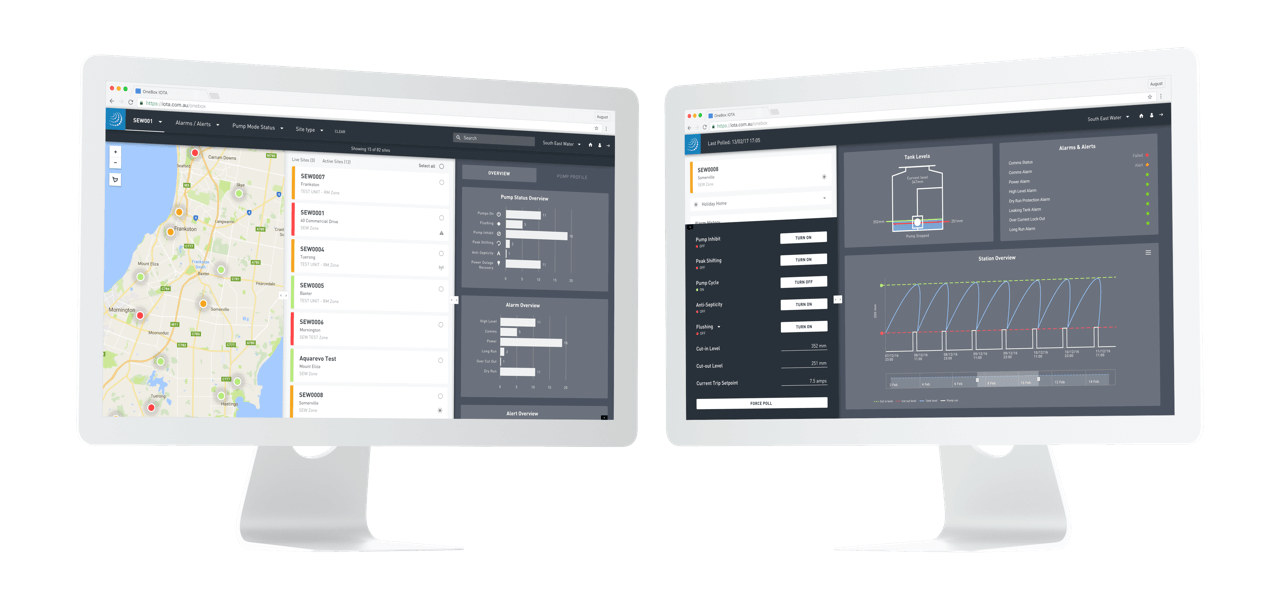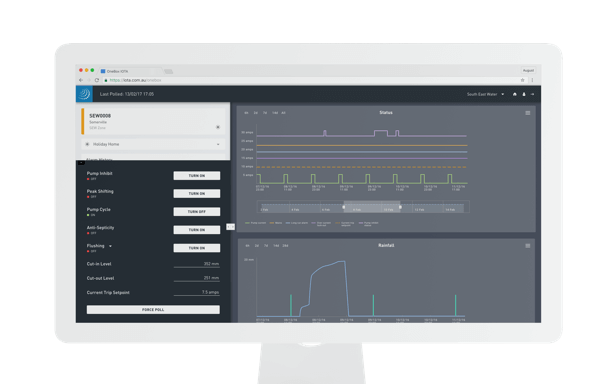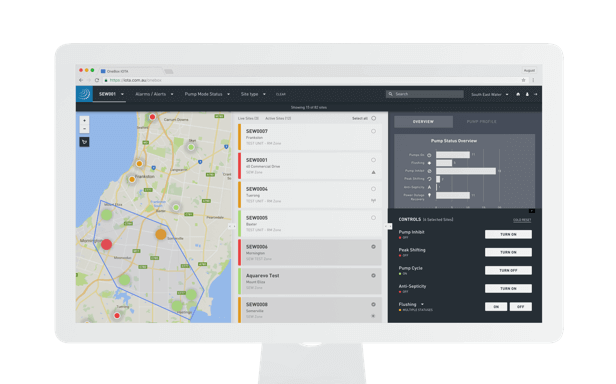 Wave worked with engineers and technicians to distill the core architectural constraints with a long-term rollout horizon. The system would eventually scale to tens of thousands of hardware units so scalability had to be factored in from day one. The key design patterns for a cloud-deployed provisioning and device management and analytics infrastructure was adapted to IOTA's unique long-term and short-term requirements.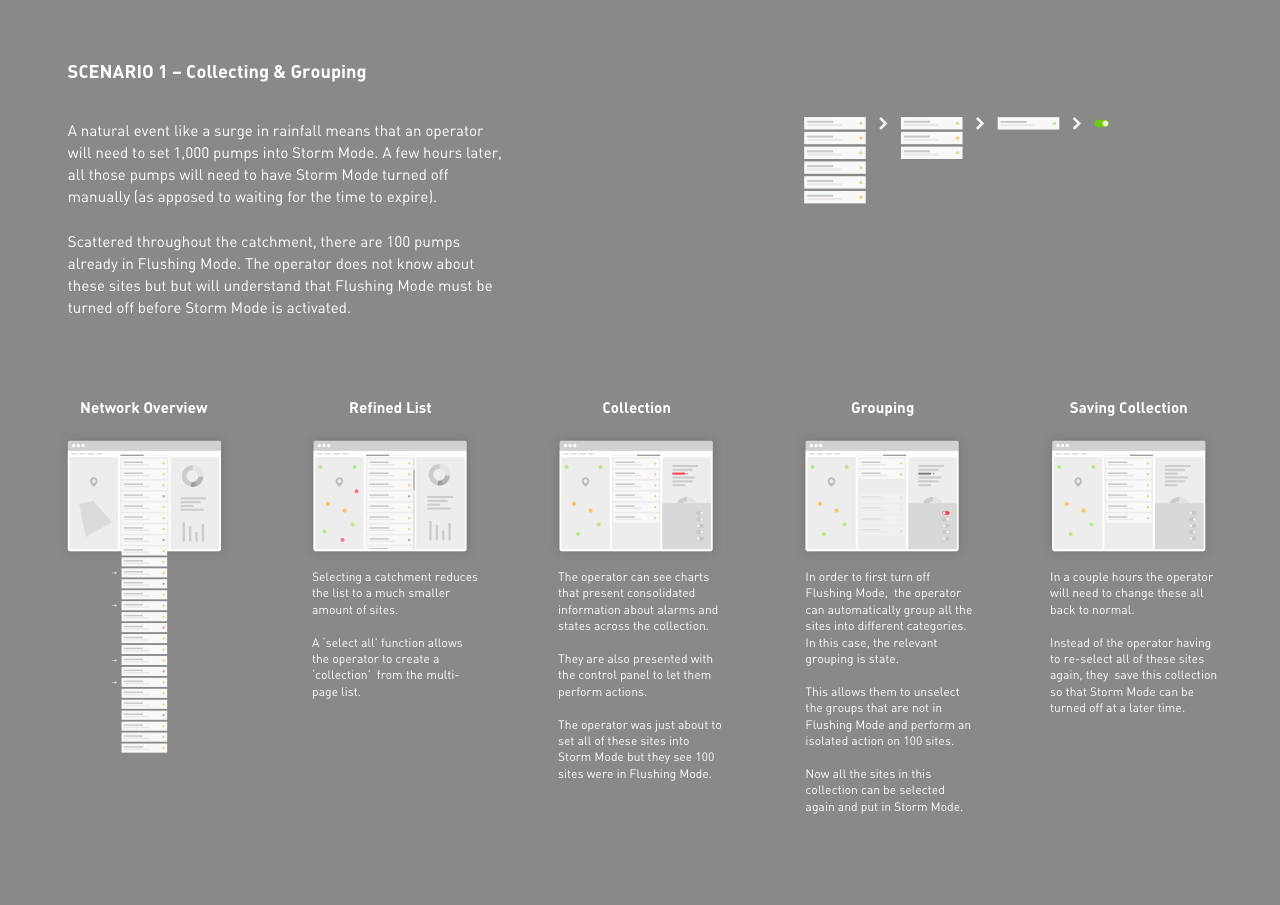 How do operators keep track of a geo-spacial network of thousands of pumps? How useful is a map with 10,000 points? Wave applied lessons from building the VicTraffic app for VicRoads to produce a simple yet highly-functional interface design that put the right information in front of users at the right time.