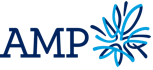 Business Blueprint Web App
Wave Digital developed a custom solution for AMP staff that allows them to benchmark Financial Advice Institutions without requiring the staff member to be present (the Business Blueprint App). Previously, an internal AMP advisor or business coach would visit these institutions, and get them to complete an in-depth paper survey. Wave developed a custom web application which would allow AMP staff to invite Financial Advice Institutions to complete the benchmarking survey in their own time.
Wave Digital recommended a custom solution for AMP so that it could be enhanced as required. The underlying master spreadsheet interfaces directly with the web app and has been updated on numerous occasions as AMP's internal benchmarking criteria has evolved. Building the web app also reduced capacity for human error, along with double-handling.