Zyppyz Web App
Wave Digital worked with Melbourne-based Startup Zyppyz, to design and develop a web app enabling community driven parking around local schools. The app connects those residents with an unused driveway to members of the local school community that need a parking spot, particularly at school drop-off and pick-up times. Featuring a user-friendly calendar and booking system, messaging and secure payments functionality, the app reduces parking congestion, improves safety and creates additional income for residents. It enables residents to list their carspace and safely manage payments. Parents and school staff can use the Zyppyz app to secure a casual parking location or book the same driveway every day for the whole term on a subscription basis. A stress free community driven solution to a frequent source of frustration!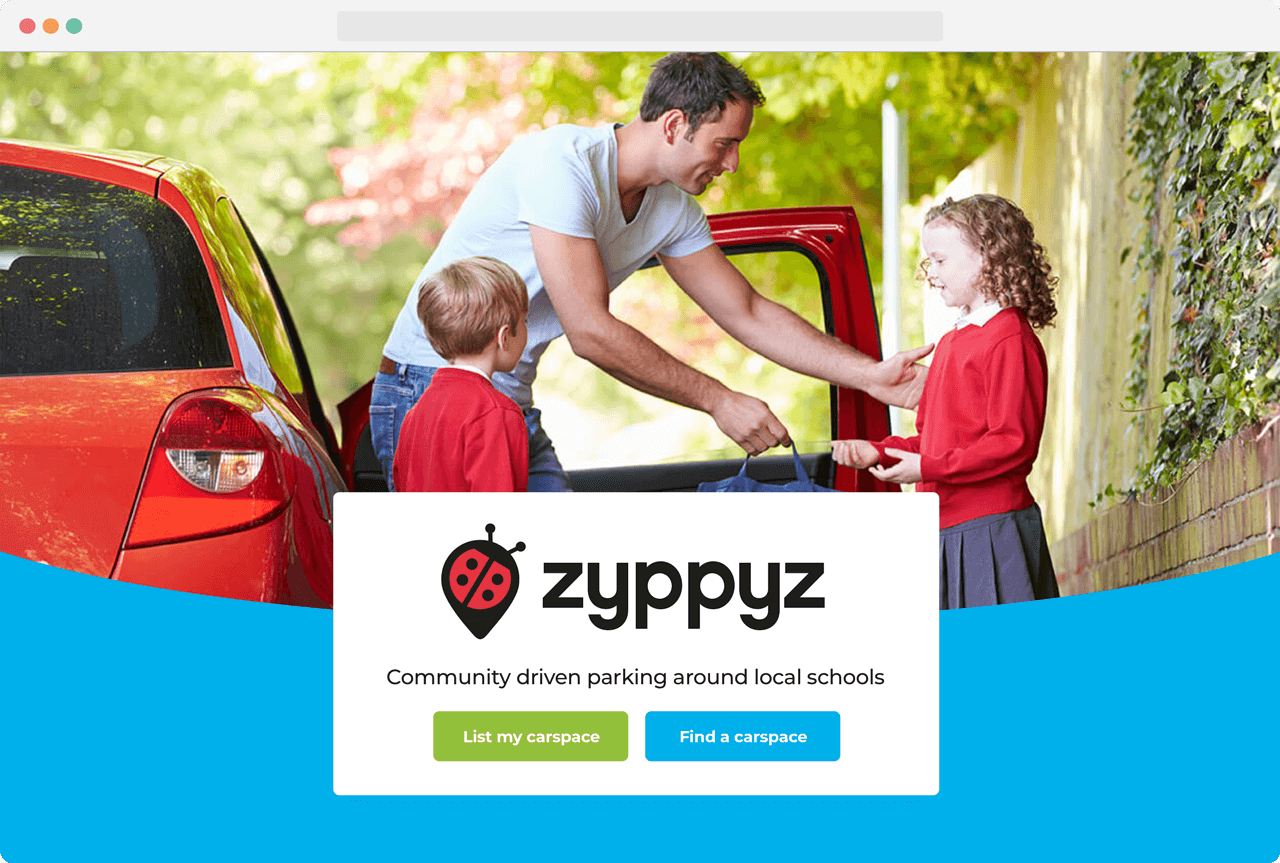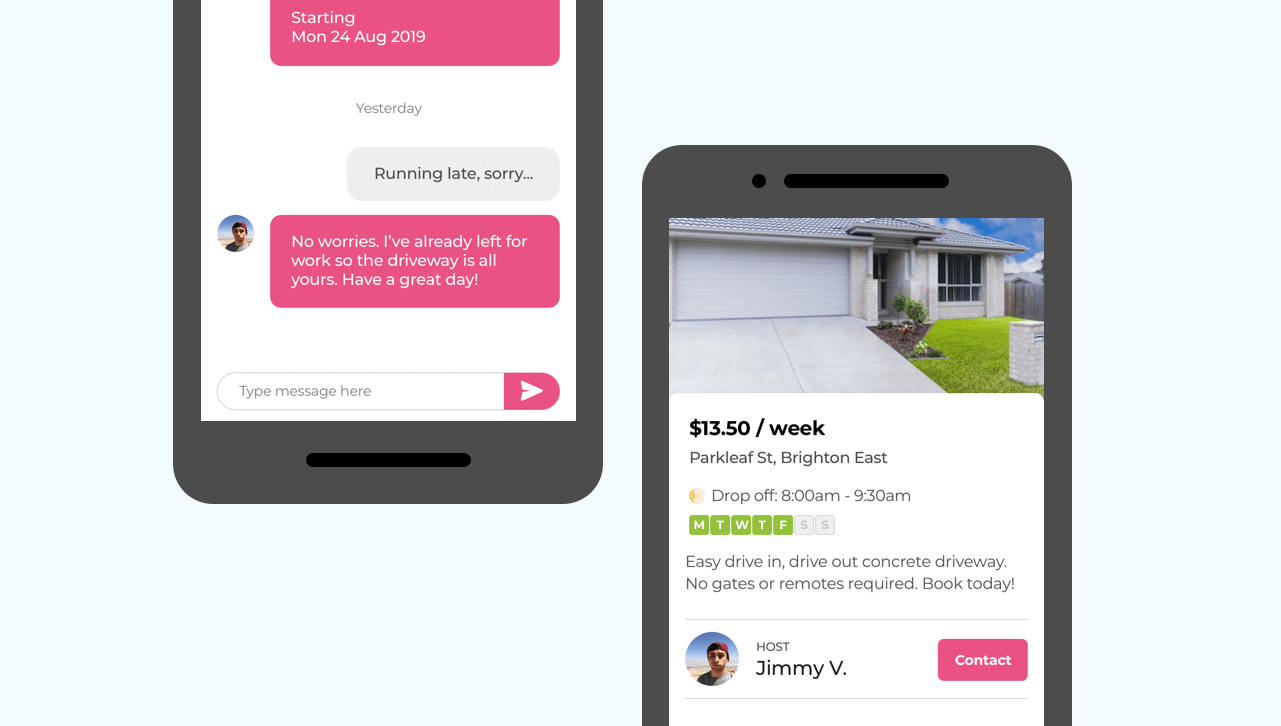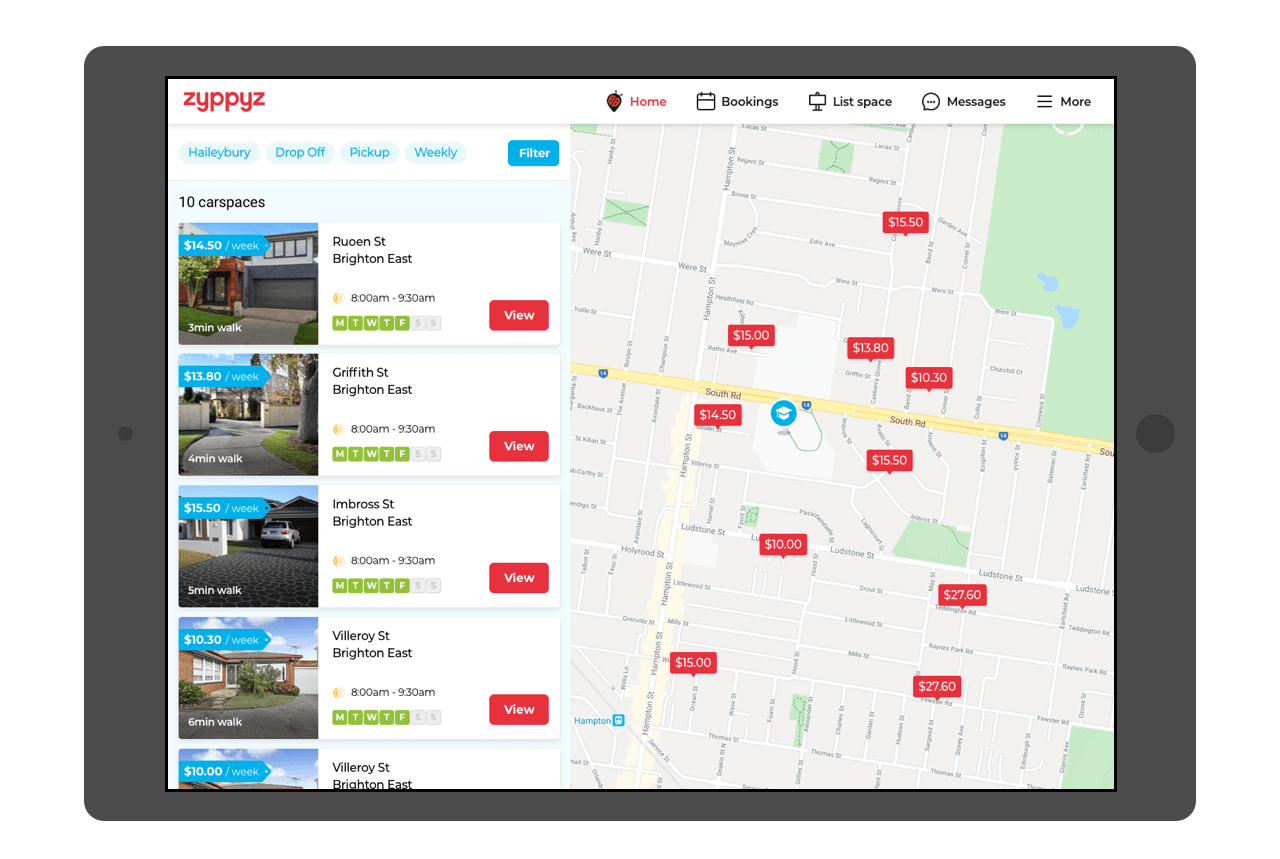 Melbourne-based Startup Zyppyz approached Wave Digital with a problem faced by most parents – the lack of available parking around primary schools and childcare centres. Wave initially worked with Zyppyz to confirm the problem, goals and audience for the app. Seamless and stress free community connection was a key theme with an initial focus on parents and residents. Benefits were also identified for schools and councils through improved management of child safety. The strategy process also unearthed a further audience – school staff, with the app's goals broadened to enable schools to place staff in private parking locations in surrounding areas.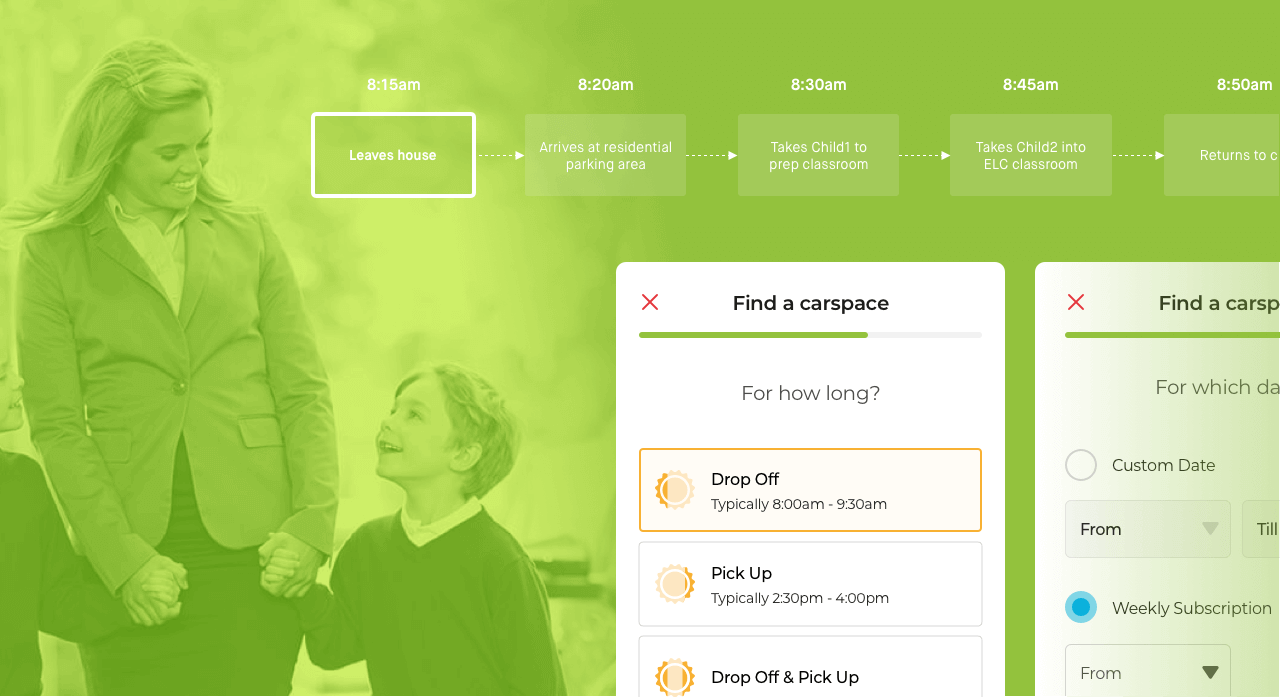 The Zyppyz design process involved taking client ideas and sketches from collaboration workshops and then bringing them to life digitally. This was done through various rounds of wireframing and prototyping to get the user experience just right. Various scenarios had to be considered, such as different user types, device sizes as well as designing to make room for future features. The result was an interface design adaptable to all devices on the web, as well as one that was suitable for mobile native platforms, iOS and Android. To match the branding and values instilled by the client, we were tasked to deliver an aesthetic that needed to be friendly, 'not techy' and fun.
Wave's team of local app developers created two web apps – one for parents/schools and residents, and one for Zyppyz to manage the administration of the application – along with a public facing Zyppyz landing page. An initial challenge was clearly defining the business rules for bookings and payments which were complex due to the variety of service and payment options available. We then used React JS for the frontend app development and Ruby on Rails for the backend web app development to create the responsive web application. Along with integrations with Google maps and distance matrix API, the Zyppyz app also integrates heavily with the payment provider Assembly Payments to service both sides of the market. The application is hosted on high-performance AWS infrastructure.